Effectiveness of NHRIs in Western Balkans Report Released at DEVAP Forum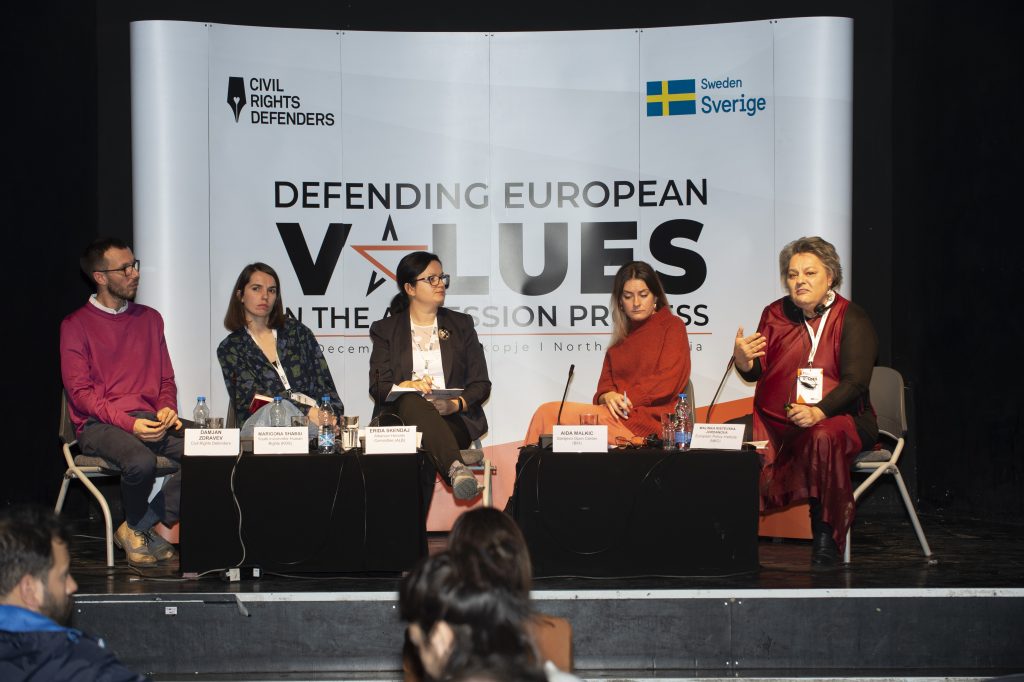 A report by Civil Rights Defenders measuring the effectiveness of National Human Rights Institutions in the Western Balkans was released on Tuesday afternoon at a human rights forum in Skopje.
Entitled (What is Behind and) Beyond the Average? the report focuses in on three countries – Montenegro, North Macedonia and Serbia – assessing and evaluating effectiveness of national human rights bodies using a comprehensive, data-driven methodology so as to enable regional comparability.
Research for the report was conducted between July – November 2019 with the help of independent experts from the given countries which included data collection, analysis and ranking of countries according to specific domains and criteria. A subsequent publication focusing on the remaining Western Balkan states – Kosovo, Albania and Bosnia & Herzegovina – will be compiled throughout 2020.
One of the lead researchers, Malinka Ristevska Jordanova, from the Institute for European Policy – Skopje (EPI), presented some of the key findings of the report at during a panel discussion at a forum for human rights defenders in Skopje. Above all, she concluded that while "independent human rights institutions in the Western Balkans have major responsibilities to advance human rights, they clearly lack the capacities and resources to fulfill these mandates."
The forum, 'Defending European Values in the Accession Proccess' was organised by Civil Rights Defenders on 2-3 December and brought together around a hundred human rights defenders from the Western Balkans, Turkey and Eastern Europe, with key policymakers and representatives of EU member states.
The full report (pdf) can be accessed here: