Swedish Nazis Acquitted of Hate Crime Charges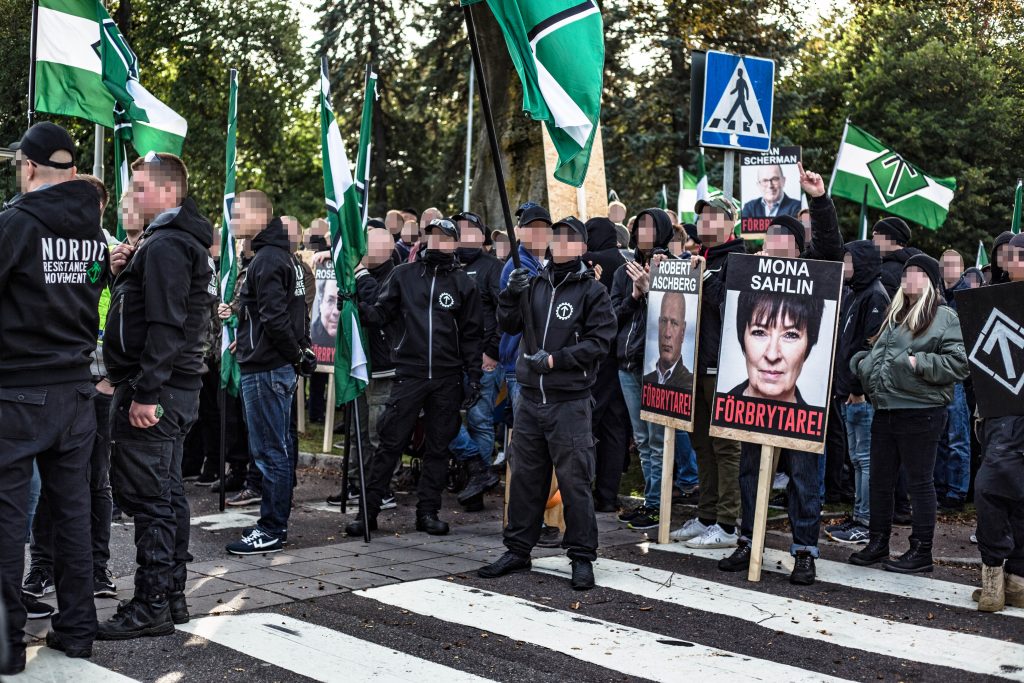 Today, the Gothenburg District Court announced that 15 people connected to the Nordic Resistance Movement (NMR) were acquitted of charges of agitation against ethnic minority groups. The indictment was largely based on a police report which Civil Rights Defenders filed after a Nazi protest in Gothenburg in 2017. We find today's court judgement disappointing, and argue that the interpretation of Swedish hate crime legislation is too narrow.
"We are disappointed that the court made such a narrow interpretation of the hate crime legislation. We argue that the court should have made a broader interpretation and ruled that the combination of acts and expressions used by the NMR during the demonstration constituted agitation against ethnic minority groups, which is illegal," said John Stauffer, Legal Director at Civil Rights Defenders.
The District Court ruling means that the Swedish hate crime law does not constitute an effective prohibition of activities aimed at spreading racist propaganda.
"Hate crime legislation exists in theory, but it has considerable shortcomings in practice. This is something that the UN has repeatedly criticised Sweden for ", said John Stauffer.
Hoping that the Court Judgement will be Appealed
Civil Rights Defenders expects the prosecutor to appeal the court judgement so that the issue of what constitutes agitation against ethnic minority groups can be tried in a higher instance.
"The activities that the NMR organises and engages in take place at the expense of other people's rights. Other individuals and organisations are often scared into silence. These are serious consequences of the NMR's activities, and it is therefore important that their members are brought to justice for their criminal acts", said John Stauffer.
Read More
About the Nordic Resistance Movement
The Nordic Resistance Movement (NMR) is a Swedish Nazi organisation. It bases its activities on a violent and non-democratic ideology. NMR calls for violence against ethnic, religious, sexual and gender minorities. Historically, such agitation has been closely linked to violence, persecution and even genocide being committed against minority groups.