First Regional Journalists' Days Opens in Sarajevo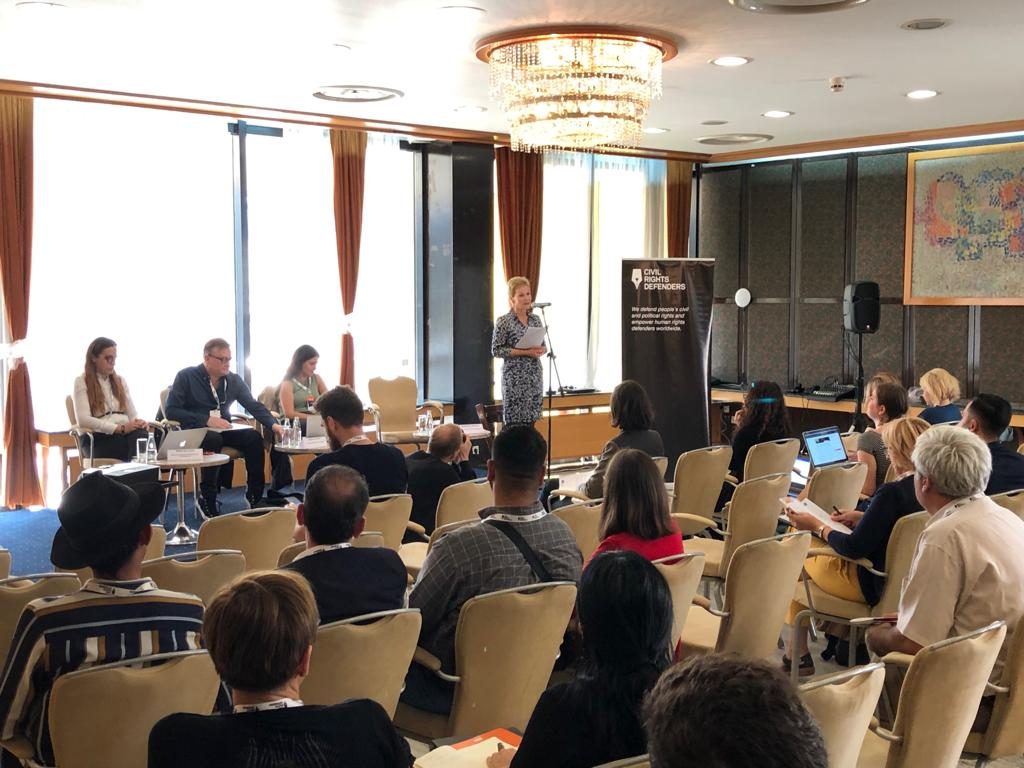 The first Regional Journalists' Days has begun in Sarajevo, Bosnia and Herzegovina, with strong call for action to counter hostility against journalists.
Council of Europe Commissioner for Human Rights, Dunja Mijatović, opened the event with a written statement, explaining that attacks on journalists are on the rise "from smear campaigns and verbal and physical threats to repressive legislation, libel and defamation suits and persecution. How we all – governments, international organisations, journalists, civil society – respond to these attacks will shape not only the future of the press, but also that of our democracies."
The first panel discussion was moderated by Civil Rights Defenders Chair Benedicte Berner, and included Turkish journalist Beril Eski, Bernard Rorke from the European Roma Rights Centre and Mirna Buljugić from the Balkan Investigative Reporting Network (BIRN), on the topic of 'Rising right—wing threats: concentration of power and journalism'.
Organised by Civil Rights Defenders, the landmark event will continue until Thursday afternoon and feature a number of workshops, thematic meetings and masterclasses on the challenges journalists face in the region.
In her opening remarks, Benedicte Berner stated that "this event marks the cornerstone of our struggle to promote freedom of expression, wherever it is being challenged".