First-Ever Pride March in Bosnia and Herzegovina Sets Example to Region and Beyond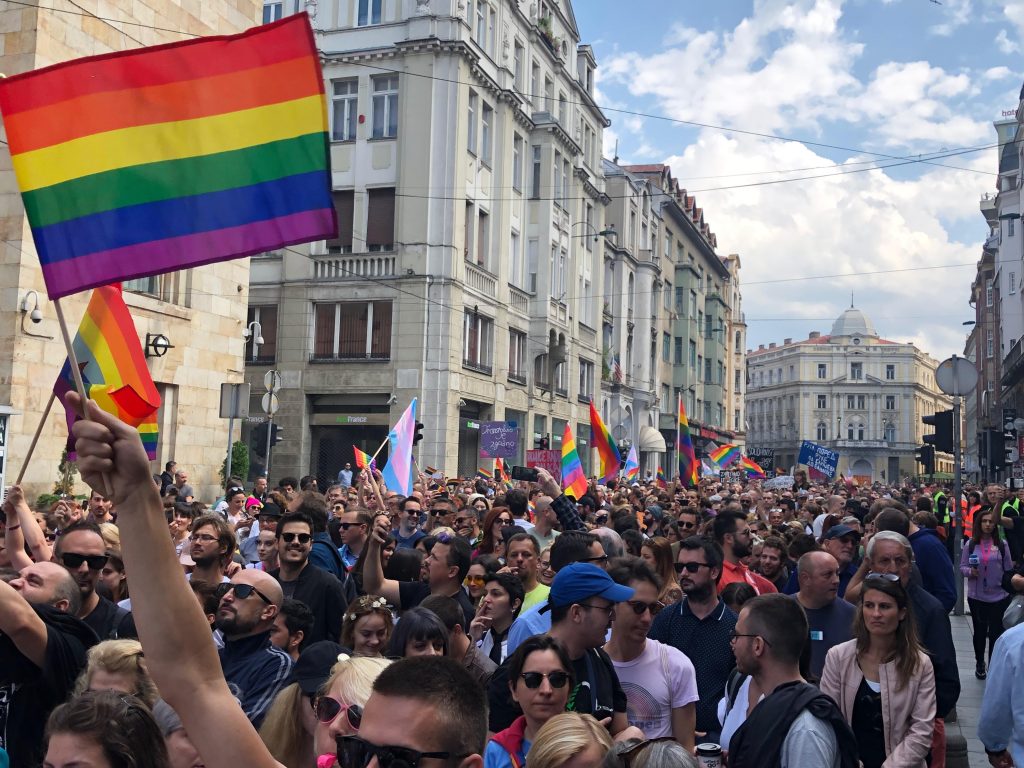 Bosnia and Herzegovina's first-ever Pride March was successfully held on Sunday (8 September), passing peacefully and leading by example to the wider region. The organisers say that over 3000 people took part in the two hour march across Sarajevo's central streets.
Given the tense political environment and counter-protests by right wing organisations which threatened to call the Pride in Sarajevo off, it is a real achievement that the proceedings ended without incidents, in high spirits. It sent a message across the region that Pride is for all, that it can attract large numbers of people and remain peaceful.
The organisers – a group of 14 individuals from the entire country – also sent a clear message to the government in Bosnia and Herzegovina that the struggle had just begun and that they expect legislation to be adjusted in order to fully enable the right to peaceful assembly and to decrease the burden for organizers.
Ena Bavcic, a member of the organising committee and Program Officer for Bosnia and Herzegovina at Civil Rights Defenders said "We have planned the march for a long time, there has been need for it for a long time and we think this is the right moment...LGBTI+ people in Bosnia are much more hidden when compared to other countries of the region and fear more to go out in public".
Human rights activists from Belgrade, Tirana, Skopje, and Podgorica attended the Pride March which went under the slogan ima izać (roughly translated as "it will come out").
Aside from shining light on the much-neglected rights and issues of LGBTI+ persons in Bosnia and Herzegovina, the true success of Sarajevo's Pride was its inclusivity by attracting activists from all ethnic and social backgrounds. In this spirit of solidarity, organizers went further to pledge support with all other discriminated groups, including Roma, persons with disabilities, low-paid workers, and migrants.