Human Rights Defenders Are Facing Attacks in Banja Luka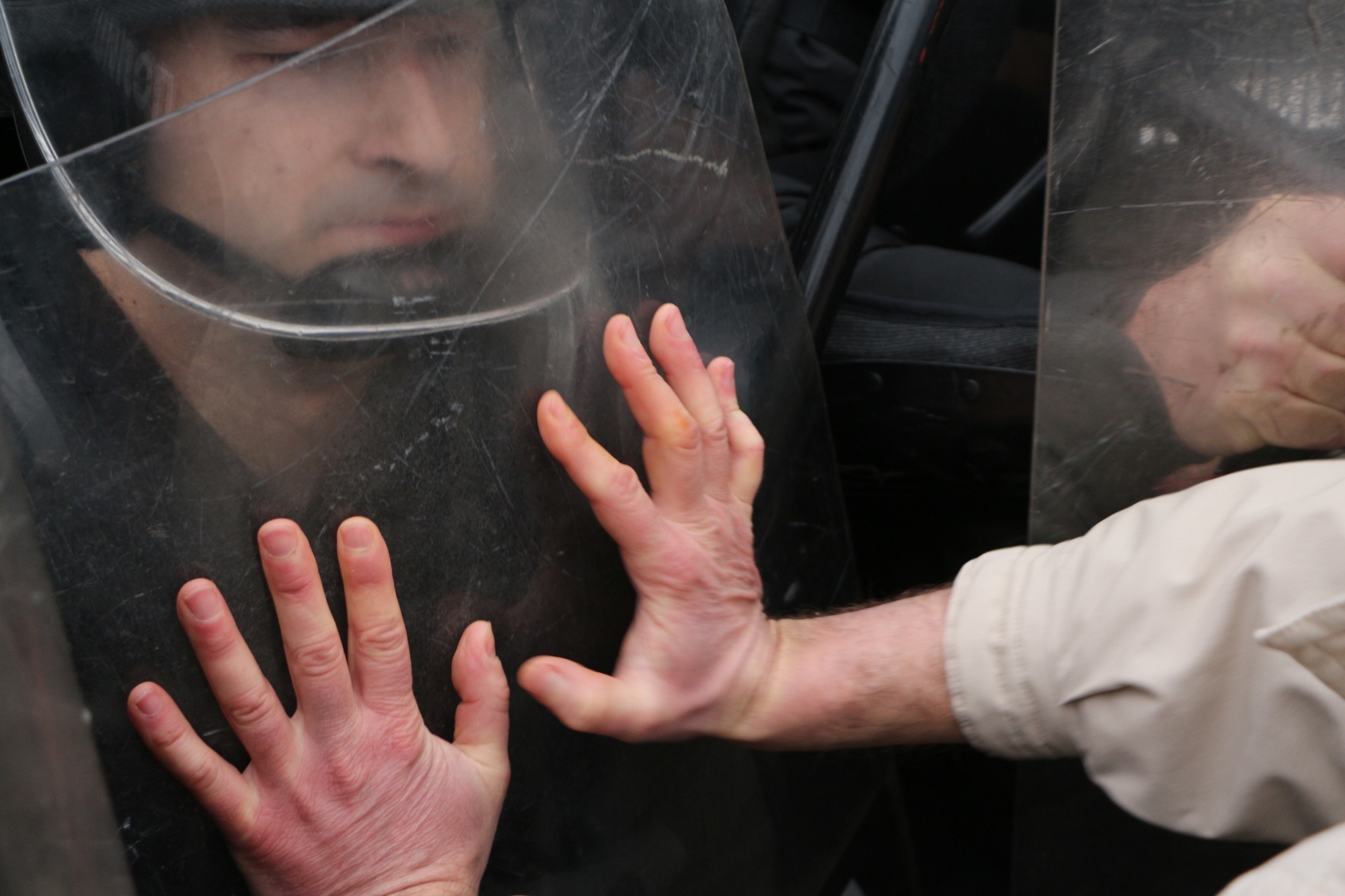 Civil Rights Defenders condemns the ongoing attacks unfolding in Banja Luka since December 24, 2018, aiming to narrow down freedom of expression and freedom of assembly in the Bosnia and Herzegovina entity of Republika Srpska. Restrictions on the right to peaceful assembly and excessive use of force by the authorities have become a daily routine, seriously jeopardizing the safety of critical voices in the area.

On December 25, 2018, police violence and crackdown on assemblies occurred on several occasions. The police in Republika Srpska arrested several persons linked to the movement "Justice for David", which organizes daily protests on the Krajina Square in Banja Luka, demanding the authorities to arrest the killers of 21-year-old student David Dragičević. Journalists and opposition members were among the arrested.
The crackdown against protesters and other critics of the government has continued in 2019, and a first prison sentence in relation to peaceful assembly has been prescribed to human rights defender Aleksandar Gluvić*.
"The use of force which we saw in Banja Luka, as well as bans on spontaneous gatherings of citizens are concerning. We urge the authorities to publicize the reasons for these actions, including explanations for the use of force, deprivation of liberty, and the prohibition of access to the city square," said Goran Miletić, Director for Europe at Civil Rights Defenders.
This is not an isolated case, however, as Civil Rights Defenders has been following a case of Srđan Šušnica, who has been reallocated through our Emergency program due to serious threats against his life and his family's security. Srđan is a vocal transitional justice advocate acting in this part of Bosnia and Herzegovina. In the course of the past two years, he has received numerous threats for his life. Šušnica believes this to be a reaction to his writing about war crimes from the 1992-1995 war in Bosnia and Herzegovina.
"The course of the events in Banja Luka shows that the trend of oppression will continue, as serious attempts to shut down government critics are not stopping. The extensive use of force, pressures against human rights defenders, and threats to life and physical integrity need to be urgently investigated and perpetrators sanctioned," said Ena Bavčić, Programme Officer at Civil Rights Defenders.
Civil Rights Defenders urges the authorities in Bosnia and Herzegovina to ensure that all representatives of institutions act according to Articles 3 and 11 of the European Convention on Human Rights, defining prohibition of torture and other forms of degrading and ill-treatment. Civil Rights Defenders also wishes to remind that Bosnia and Herzegovina has ratified the European Convention on Human Rights, as well as all international protocols regarding torture and ill-treatment of its citizens.
*More about the events can be found in our report Monitoring the Rights to Free Assembly in Bosnia and Herzegovina, 2017 and 2018.