"The Authoritarian Regime Will Never Allow the Media to Work Freely"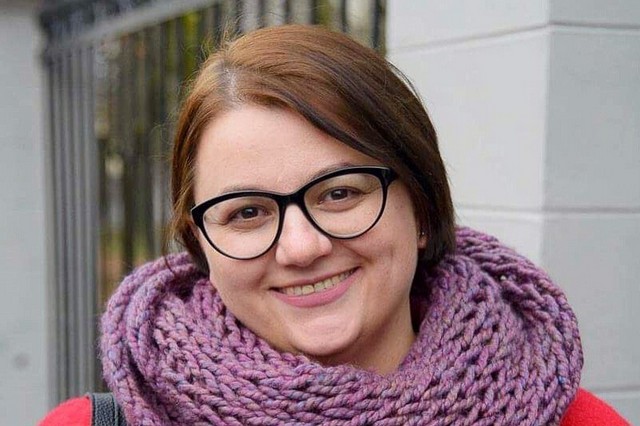 Independent voices from Belarus:
Close-up with Tatyana Korovenkova, reporter at BelaPAN

Tatyana Korovenkova is an independent journalist living and working in Belarus. She believes that today's pressing situation for the country's journalists will not change until there is a change of power in Belarus. Civil Rights Defenders recently met with Tatyana to hear her own personal experience of what it is like to work as a journalist in today's Belarus.
Journalists are seen as opponents
"In Belarus, one of the largest problems is to get access to official information, as well as getting comments from officials and press services. Most of them see us independent journalists as opponents and are therefore very reluctant to help us obtain information. In fact, they often do everything they can to stop us from receiving any information. An additional issue is that independent journalists often are denied access to events where the President or the Prime Minister will participate." 
A suspect in the famous "BelTA" case
"Me personally, I was detained for three days in the context of the quite famous BelTA case. Furthermore, a laptop, phone, e-book, and hard drives were removed from my home and work computers. All of the people who were named suspects in this case were also banned from leaving Belarus. This complicated our work a lot as it forced us to decline important and interesting business trips. I consider this case to be politically motivated and aimed at intimidating journalists in order to force them to work like the state media, meaning not to criticise the authorities, and only write about what the officials say".
A change of power is necessary
"This pressing situation is unfortunately not new. All of these problems have been around for two decades. We have had to learn to not pay too much attention to them, and instead just try to do our job well. I am afraid that I believe there will not be any significant change in our situation unless we see a change of power in Belarus. The authoritarian regime that this country has today will never allow the media to work freely. Until change comes, I will just have to keep fighting because for me it is not an option to simply  give up."
---
Read the rest of the series "Independent Voices from Belarus" here:
Olga Chaychits, "The State Does Not Recognise My Rights as a Journalist."
Pavlyuk Bykovski, "The Persecution of Journalist in Belarus Needs to Stop."
Katerina Bakhvalova, "I Will Continue to Work, No Matter What."
Pavel Slepuhin, "I Have a Desire to Make the World Around Me a Better Place."