Land Rights Activist Tep Vanny Released From Prison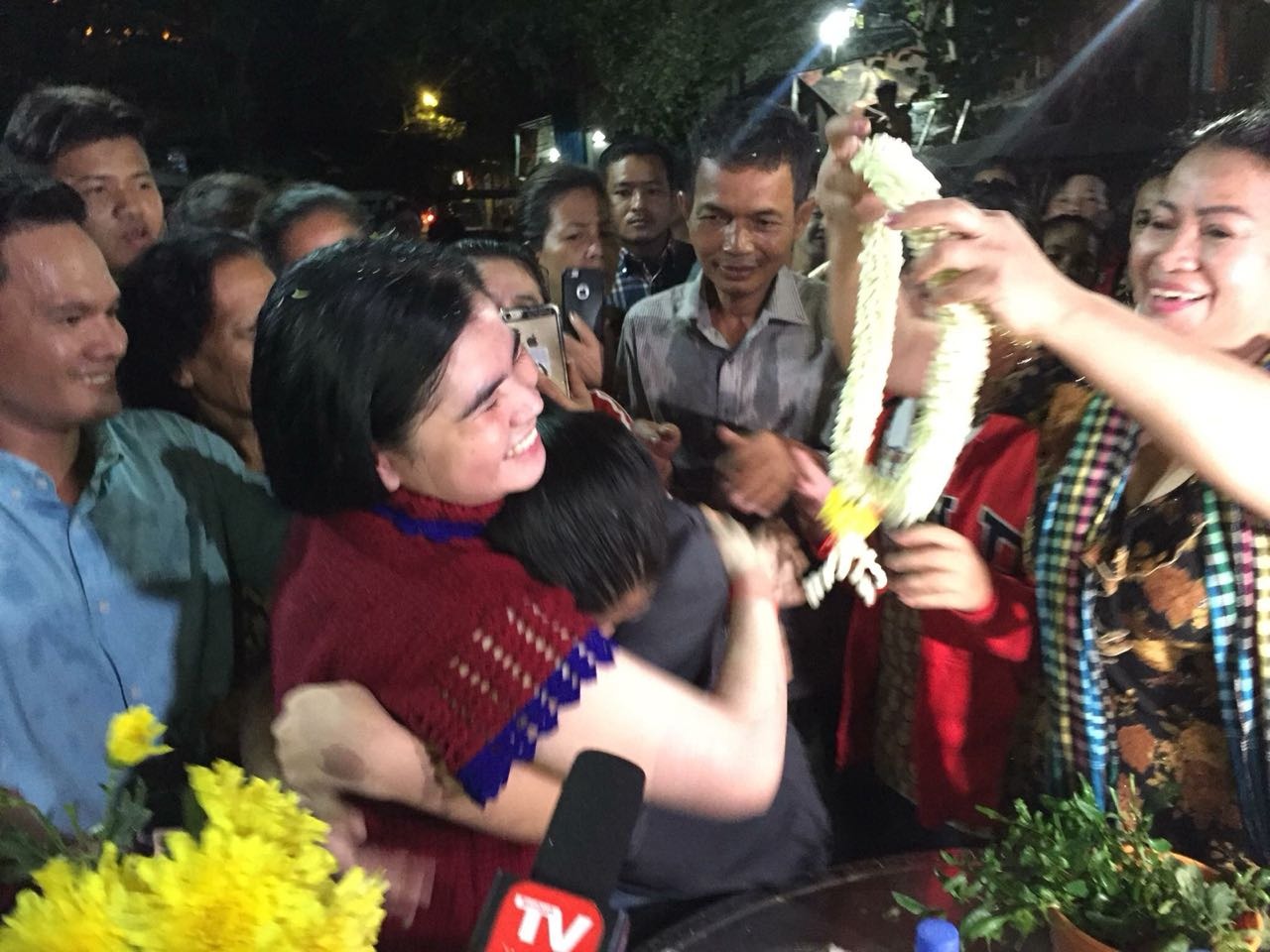 Civil Rights Defenders welcomes the release of Cambodian human rights defender Tep Vanny, while also reiterating that she should never have been imprisoned in the first place. The Cambodian government should immediately drop all pending charges against her.
Tep Vanny was arbitrarily detained and sentenced in August 2016, for participating in a peaceful protest, and later convicted to 30 months in prison under additional charges dating back to 2013. Her initial detention and subsequent convictions were flagrant violations of Cambodia's commitments under the International Covenant on Civil and Political Rights to protect the freedoms of association, assembly, and expression, and of the Paris Peace Agreements.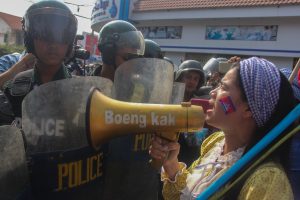 Last week, Civil Rights Defenders joined 159 other civil society organisations in demanding Tep Vanny's immediate and unconditional release. While Civil Rights Defenders welcomes her long overdue release, we continue to demand that Cambodia immediately and unconditionally releases all unjustly imprisoned human rights defenders and political prisoners and ensures an environment where Tep Vanny and others may continue to freely defend the human rights of all Cambodians without fear of reprisal.
On Friday, only days after her release, Tep Vanny is due for a court hearing on new charges relating to a peaceful protest.
While Civil Rights Defenders welcomes her release, we urge the international community not to lessen its pressure on the Government of Cambodia for its systematic backtracking on human rights. This should not be an opportunity for the Government of Cambodia to use the lives and freedom of human rights defenders as bargaining chips to quieten international criticism of its recent rigged elections and systematic human rights abuses. Rather, Tep Vanny's release is proof that sustained international pressure in relation to human rights concerns can make a difference and must be maintained. The European Union, especially, should consider a robust investigation into Cambodia's compliance with its human rights obligations under the Everything But Arms (EBA) preferential trade agreement with the European Union.