RightsCon: Human Rights in the Digital Age
What some ten years ago was separated out as 'digital rights', has now been so intensively intertwined with our everyday life that it currently affects us all, all of the time.
And as digital rights affect more or less everyone everyday, it's no longer a subcategory of human rights, but simply, human rights. That message was shared throughout this year's  RightsCon, hosted by Access Now. The tagline "a human rights conference in a digital age" has never felt more accurate.
Among the 2400 participants who gathered in Toronto one could find governmental representatives, private sector and civil society. Following the trend from the past years conferences on digital rights and internet freedom, it truly was about future proofing human rights more than anything else.
At RightsCon 2018 Civil Rights Defenders were represented by me, Marcin de Kaminski, and Mathias Antonsson. Together we are two of the most important active proponents of digital efforts within Civil Rights Defenders, as we work with security and innovation. We were also happy to see many of the human rights defenders we work with — our partners — attend yet another RightsCon.
What's interesting and equally exciting with the internet freedom community that gathers at RightsCon, Internet Freedom Festival, and other spaces or fora, is that it's a progressive community. In terms of numbers it is graspable, and in terms of expertise it is clearly on the forefront of many of the issues that Civil Rights Defenders has been working on for decades. The size of the community, and the sharing environment, makes it easy to talk to peers and fellow experts — and the creative space that subsequently forms allows for really flexible brainstorming and co-thinking. This was very clearly shown during the two main tracks of the conference that the we engaged; one on psychosocial support for human rights defenders and one on the funder-grantee dialogue.
We have been working with different aspects of psychosocial support to our partners for many years, mainly in the Eurasia and Latin America regions. This effort has sprung from the understanding of the very difficult situation for many of our partner organisations and individual human rights defenders. The pressure under which they work, but also live, can sometimes be terribly demanding.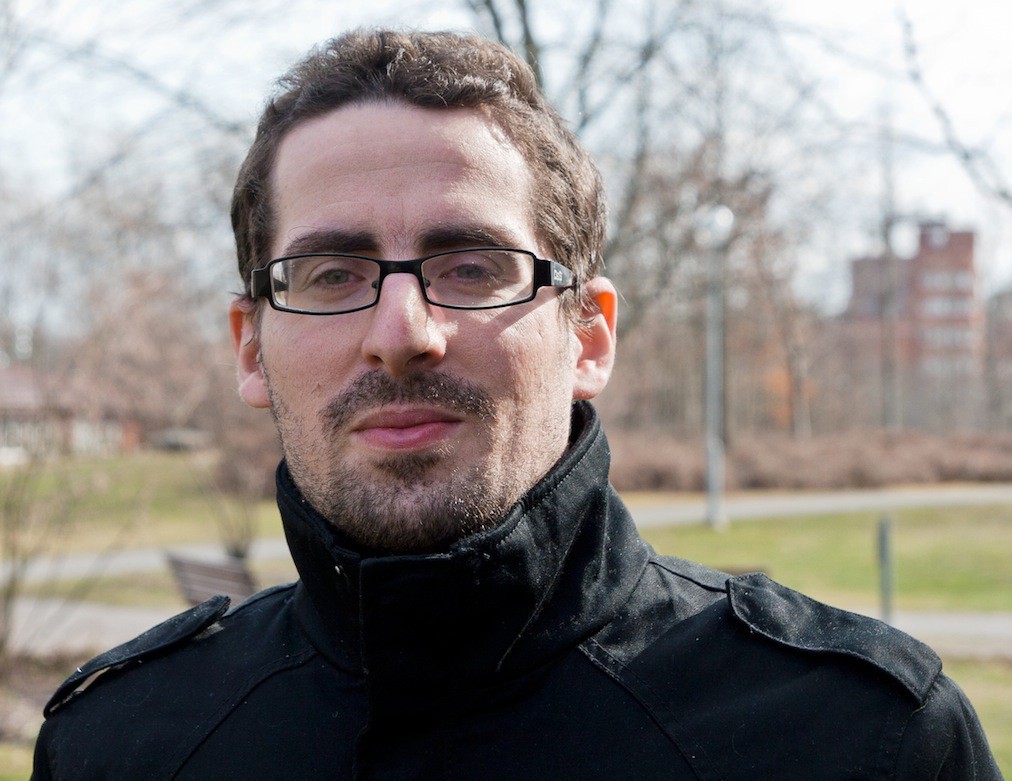 "It is not uncommon that people engaged in very important human rights work simply quit. This is due to the stress that it means to always be targets of state- or non-state actors repression. The adversaries we usually engage are forcing us and our partners to always stay on top of all issues, all of the time, and it is very difficult to find ways to cool down — which we know is super important in order to stay alert, but also sane", says Marcin de Kaminski, director of the global programme supporting human rights defenders at risk.
Under the last couple of years the conversation around the issue of burnout and PTSD (Post Traumatic Stress Disorder) within human rights defenders communities has arisen. During RightsCon it became very obvious that neither organisations working with human rights nor their support communities have so far found very sustainable solutions in dealing with these challenges. At a RightsCon roundtable which we actively participated in together with for example Witness and Physicians for Human Rights, we could present some insights on this topic based on a Defenders' Days survey issued by Mathias Antonsson.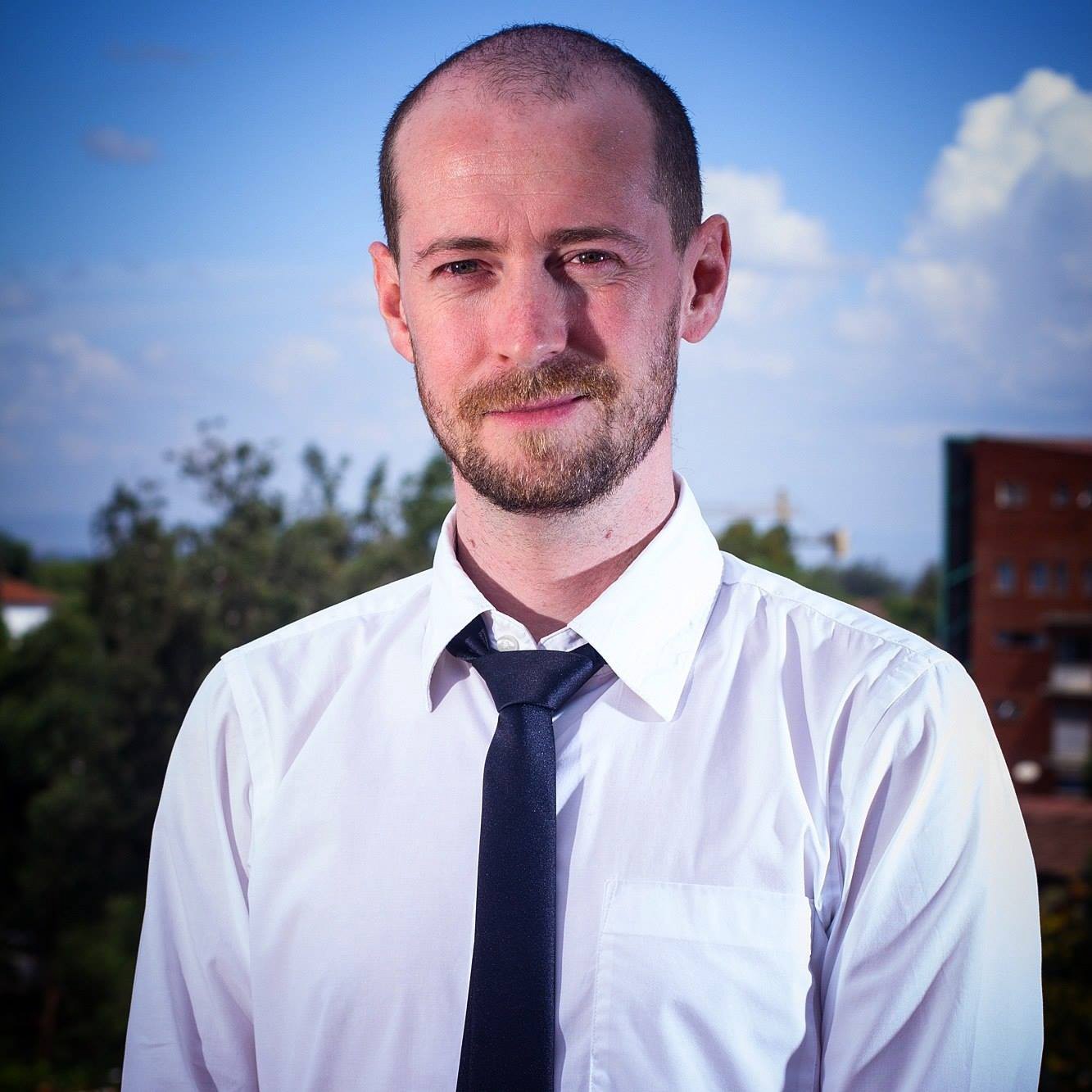 "The survey clearly shows that many of our partners have identified stress and burnout as a major threat to their human rights work. This has encouraged us to increase our ambitions within this field, and we are now looking into new innovative ways to best provide psychosocial support to deal with these issues to our partner organisations. The learnings we made at RightsCon together with the Defenders' Days survey really add to this process", says Mathias Antonsson, heading the Innovation Initiative.
We also hosted a session on the dialogue between funders and grantees. Due to the intermediary position we share with many other international civil society organisations — being both implementing and sub-granting actors — we invited to an open discussion on the ways decisions on funding are being taken.
We called our session "from funding-centric to cause-centric" in an attempt to highlight the importance of funders to listen more to current and potential grantees and the efforts that are already taking place in order to really focus on the causes we all share interest in working on. Essentially, how can we increase the focus on solving the big human rights issues, rather than focus, and often compete, for funding. The former incentivising sharing and collaboration, the latter promoting competition and chasing KPIs, while not incentivising sharing as success model.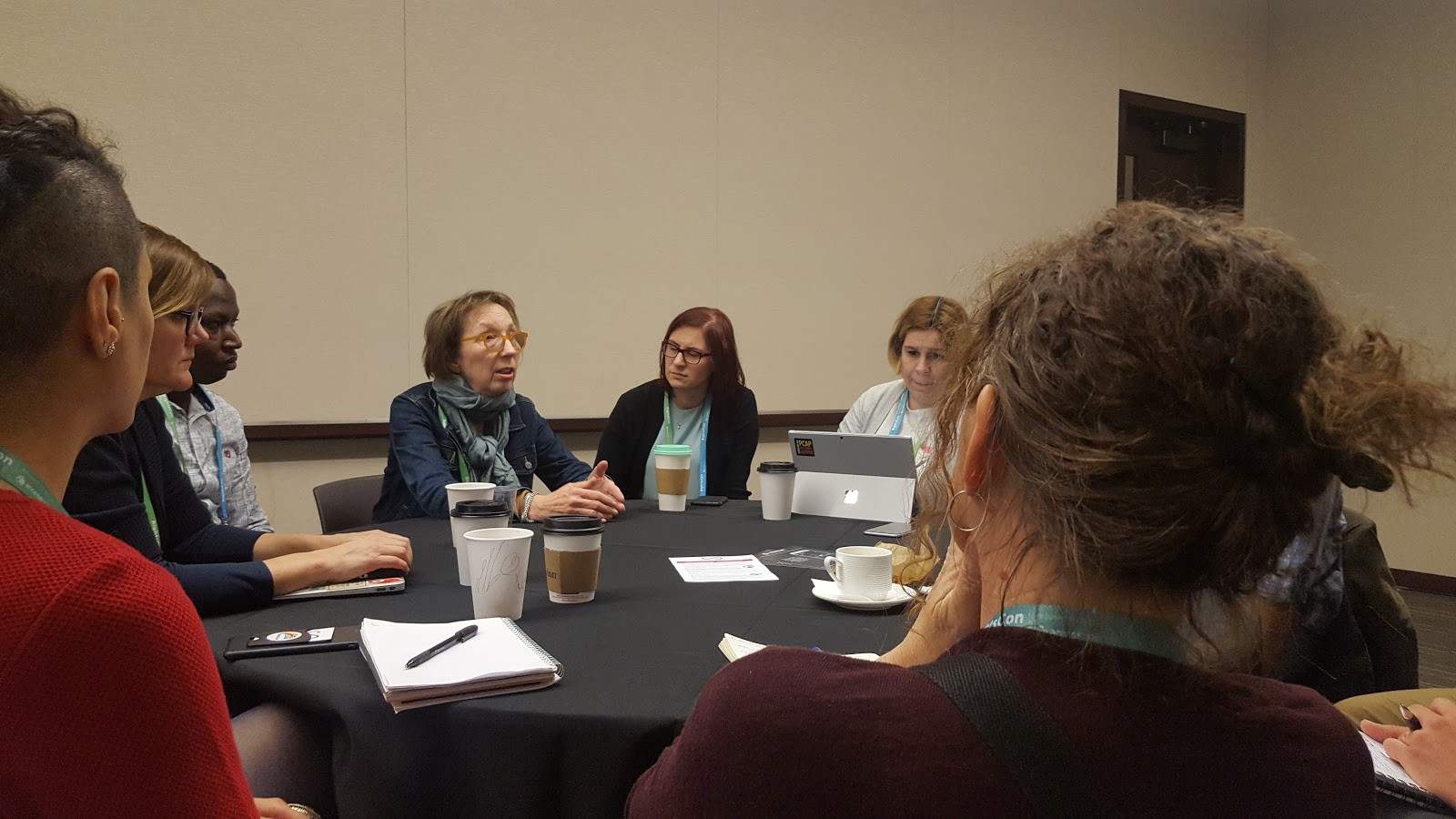 The session gathered over 40 participants from a variety of organisations — activists and local implementers as well as executive directors from international networks — which from our end, knowing we competed with over ten other exciting parallel sessions in the massive RightsCon agenda, is considered as a great success. What was more saddening is that only one funder representative made their way to the room.
"Among the most important issues that arose in the room was the dangers of projects and programs being designed to become 'sexy' for funders rather than really relevant or needed. We also discussed how different funding modalities — such as short term project grants — affect both organisations and outcomes. As this relates to the not always realistically formulated strategies of funders it was a real bummer that practically no one was in the room to listen to the honest voices of civil society", said a session participant (Chatham House Rules).
The session participants however decided to form an informal network to continue the discussion on how to best approach this issue with funders in a more consistent way. The discussions at RightsCon and in other spaces where funders and grantees can meet to discuss challenges that are (or should be) joint issues are a very important part staking out the way forward. Both Civil Rights Defenders and the other session participants underpinned that they understand that different funders have very varied ambitions and therefore also funding strategies. But, when we claim to work for the same issues — increased respect for and protection of human rights — which needs to be done in close dialogue between all involved parties.
In closing, RightsCon yet again proved to be a vital meeting place for sharing lessons learned and ideas, as well as identifying new collaborations. The challenge is using this momentum to create something actual, to be the driver of change.