Uzbekistan Frees Journalists Bobomurod Abdullayev and Hayot Nasriddinov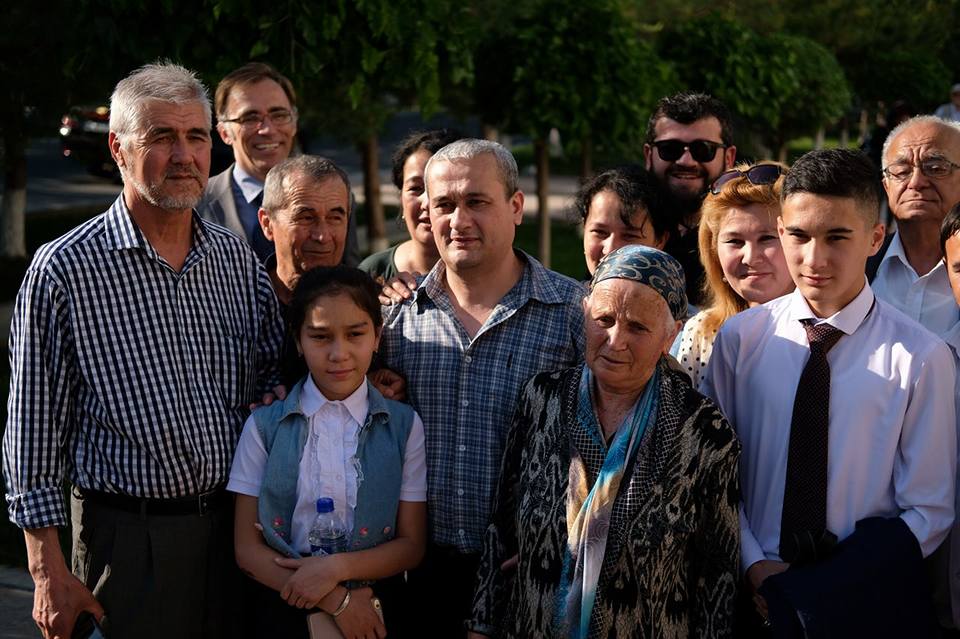 Civil Rights Defenders welcomes today's court ruling in Tashkent which ordered the release of Bobomurod Abdullayev, journalist with the independent Moscow-based news website Fergana News, and independent blogger Hayot Nasriddinov. They were both freed in the courtroom.
According to Uzbek media, the court amended Abdullayev's charges and sentenced him to three years of corrective labour minus the 221 days he had spent in detention. During that time, he will have to pay 20 percent of his salary to the Uzbek state. Nasriddinov and two other co-defendants in the case were fully acquitted, news reports said.
Notably, the court has also directed Uzbekistan's State Security Service to probe all the procedural violations in the case, and in the future ensure that its agents fully abide by the nation's code of criminal procedure, news website Gazeta reported.
"The release of our colleagues Bobomurod Abdullayev and Hayot Nasriddinov is yet another welcomed step in a right direction, and testifies to the government's declared intent to improve the country's human rights and press freedom record," said Joanna Kurosz, Programme Director for Eurasia at Civil Rights Defenders. "We urge Uzbekistan to fully exonerate Abdullayev, and ensure that no other journalist remains in jail or faces prosecution in connection to their work. It is about time for the Uzbek government to acknowledge that journalism is not a crime, and that respect for press freedom is essential for democracy."
According to reports, Abdullayev went missing in Tashkent on 27 September 2017, and was later discovered in custody of the Uzbek national security service. New York-based Human Rights Watch reported that the journalist was detained on charges of "conspiracy to overthrow the constitutional regime" which directly stem from his years-long reporting on developments in the country. The charge carries up to 20 years in prison. Following Abdullayev's arrest security agents also jailed Nasriddinov, and accused him of extremism.
Civil Rights Defenders' research and Human Rights Watch's reports on the two cases indicate that they were marred with numerous violations – from the journalists' denial to legal counsel to allegations of torture and threats, and fabrication of evidence. In a February letter to the Uzbek government, Civil Rights Defenders and eleven other international human rights and press freedom groups addressed the violations in the case and urged the authorities to drop charges against Abdullayev and Nasriddinov.
The verdict comes as Uzbekistan is scheduled to undergo a Universal Periodic Review before the United Nations Human Rights Council in Geneva on 9 May. Over the last two years, the Uzbek authorities have freed more than 20 political prisoners, including critical journalists, human rights defenders, and opposition activists. Among them are individuals whom Civil Rights Defenders asked President Shavkat Mirziyoyev to free upon his election in December 2016.
"Civil Rights Defenders encourages the Uzbek government to build upon their recent progress and take further steps to improve the human rights and press freedom records in the country," said Joanna Kurosz.