LGBT People in Bosnia and Herzegovina Denied Freedom of Assembly Again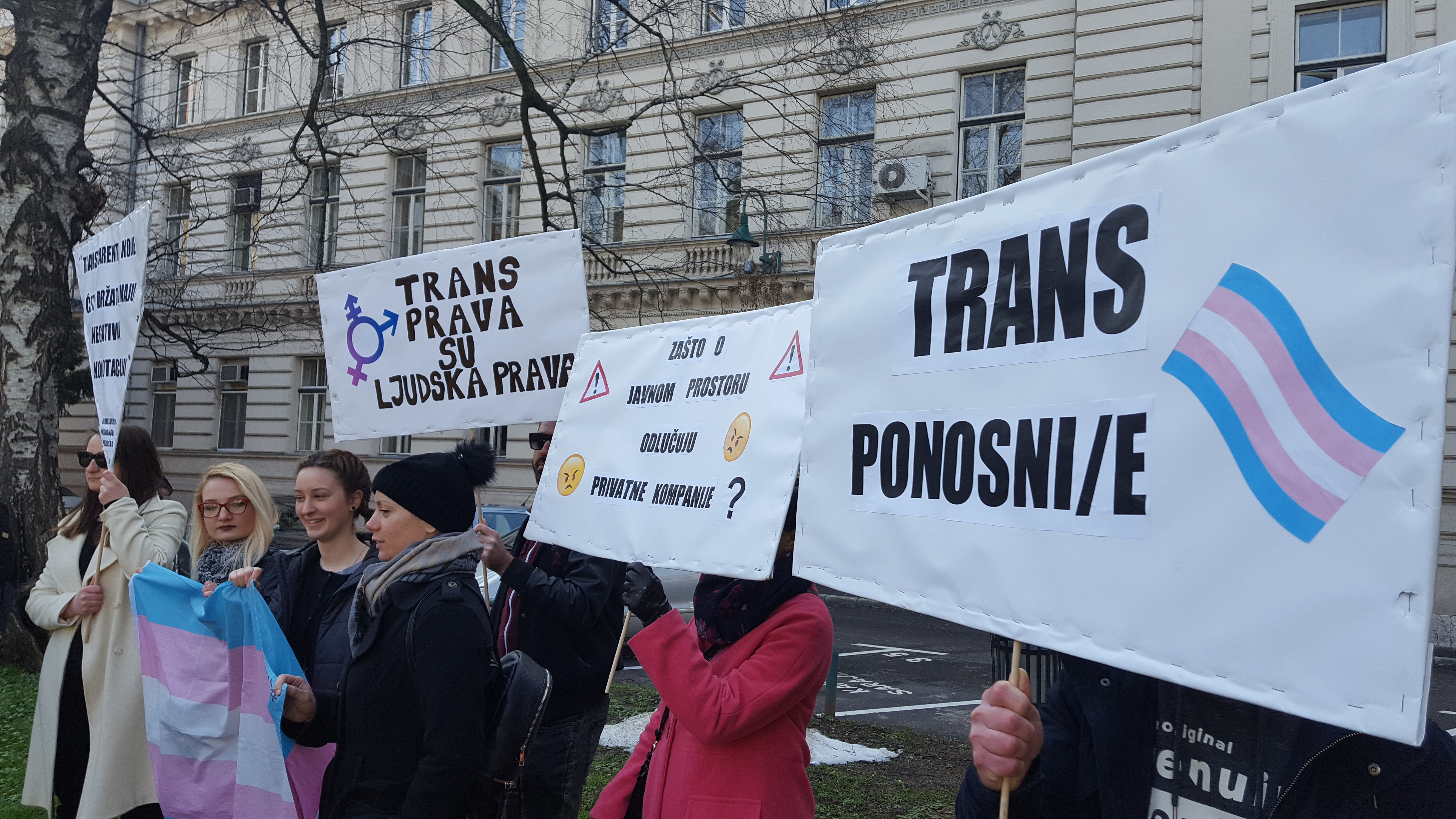 Civil Rights Defenders strongly condemns continuation of systemic discrimination of the Lesbian, Gay, Bisexual and Transgender, LGBT, community in respect to the right to peaceful assembly and freedom of expression in Bosnia and Herzegovina, and demands from authorities and public institutions in the country to fully respect these rights.
"The lack of approval for LGBT persons to carry out public events is a violation of the Article 11 of the European Convention of human Rights. Freedom of peaceful assembly must be secured for all citizens of Bosnia and Herzegovina, regardless of their personal attributes," says Ena Bavčić, Programme Officer at Civil Rights Defenders.
In mid-March, Sarajevo Open Centre, SOC, an LGBT organisation from Bosnia and Herzegovina, requested permission from the municipality to conduct public events to mark the International Transgender Day of Visibility, celebrated annually on 31 March , and to raise public awareness of the problems that transgender people face in the country. The events were planned to take place on a square that belongs partly to the municipality and partly to the local shopping center, BBI Center, and on Susan Sontag Square in front of the National Theatre in Sarajevo. The security assessments of these events were not conducted by the Ministry of Internal Affairs of Canton of Sarajevo, as prescribed by the law, and permission was never granted. In a conversation with the National Theatre, the Director stated that: "It is not appropriate to hold such performance in front of the National Theatre, because banners that you will be holding contain negative connotations as such."
This is not the first attempt of local authorities to prevent LGBT assemblies – the same happened in May 2017 when SOC planned to organise a march in protest to the widespread violence against LGBT persons. In its statement, Sarajevo Open Centre elaborated how the discriminatory criteria was applied in assessing which group of citizens will be allowed to access public space that already belongs to all citizens. This is in direct collision with non-discrimination principle enshrined in Convention.
Civil Rights Defenders expects from local authorities to investigate the illegitimate decision-making process for allowing peaceful assemblies, and find adequate solutions and provide alternative date for the assembly. Further on, we demand concrete actions to be taken in order to prevent similar discrimination in the future. Right to peaceful assembly applies to everyone, and states have obligations to take measures in order to ensure that this right is protected without discrimination against any group or member of society.