"Combatting Violence is the Greatest Challenge at the Present"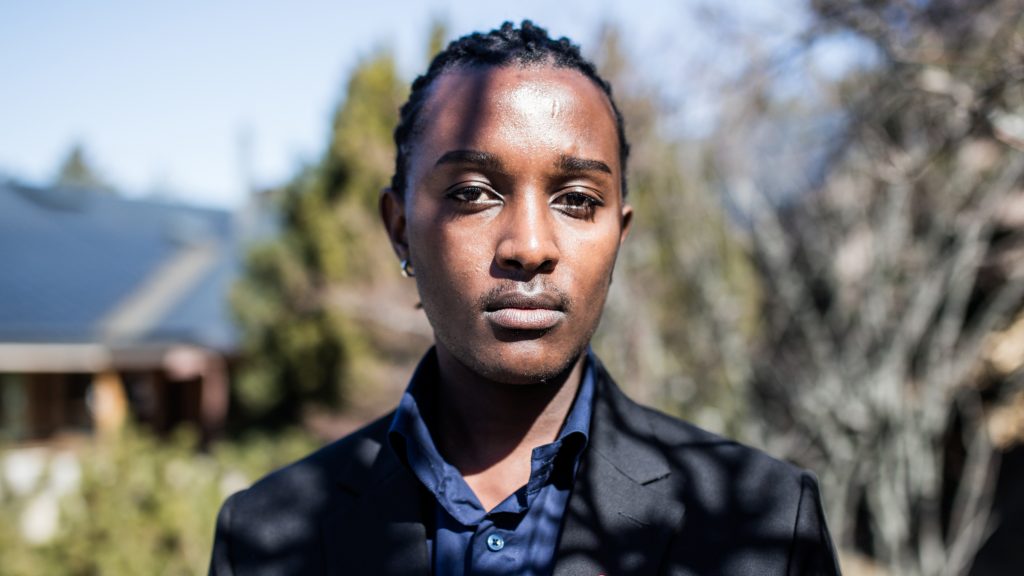 Voices from Defenders' Days:
Close-up with Brian Macharia at Gay and Lesbian Coalition of Kenya, GALCK

What does your organisation do?

It was established in 2006 as a voice for the voiceless – we bring together lesbian, gay, bisexual and queer, LGBQ organisations and persons in Kenya. The coalition consists of 16 LGBQ groups, based in three regions of the country, working to promote a society that appreciates sexual and gender diversity and recognises that everyone has human rights regardless of their real or perceived sexual orientation, gender identity and expression. We advocate for equality, non-discrimination and dignity, and engage in dialogue at national level to drive change in policies and legislation needed to create an environment that allows for freedom of LGBQ people.
What are the main challenges you face in your work?
Combatting violence is the greatest challenge at the present. The existence of national laws that criminalise sex between two consenting same sex adults, the Kenyan Penal Code section 162 A, C, and 165, creates a misguided perception in society that LGBQ individuals are criminal. This perception, fueled by politicians and religious institutions, advances physical violence, such as attacks in the streets, arbitrary arrests by police officers, forced evictions from homes and LBQ women being subjected to rape, as well as digital violence in the form of cyber bullying and hate messages. One can also talk about economic violence – it is not uncommon that people who reveal their sexual orientation during a job recruitment are suspended from the continued process. When LGBQ clients reveal their sexual orientation when seeking health services in the hospital, many of them are denied services and many others are stigmatised and discriminated against. The list goes on and on…
What is your most recent success story?
In 2015 we had the first case where two gay men were detained because of having had consensual sex. The law enforcement agencies forced the two men to undergo the "medical" practice – forced anal examination. This is an inhuman and degrading act that has taken place in Kenya on men suspected of having gay sex. It is against the Constitutional Bill of Rights. LGBQ organisations came together and engaged in advocacy and decided to litigate against this human rights violation. The first case was lost but appealed and won. On March 22, 2018, the Court of Appeal in Mombasa, ruled that conducting forced annual examinations on people accused of same-sex relations is unconstitutional. This is a significant achievement and resounding victory for the whole LGBQ community in Kenya and beyond. And this is only the start – we will continue to challenge the Penal Code until LGBQ rights are protected and guaranteed.
How can Defenders' Days improve your work?
It provides an interesting and unique platform because it brings together donors, representatives of government bodies and organisations as well as human right defenders and activists from all over the world. It allows us to interact with each other and gives insight into human rights situations in other countries and parts of the world. The platform also allows for sharing of deeper personal accounts of one's personal experiences and provides professional insights on how to strengthen and enhance our work.
More specifically, I will take out a lot from having the opportunity to learn more about Civil Rights Defenders work with developing a database, DiDi, as a tool for human rights defenders to register, analyse and share information about human rights violations.