They Risk Their Lives for Human Rights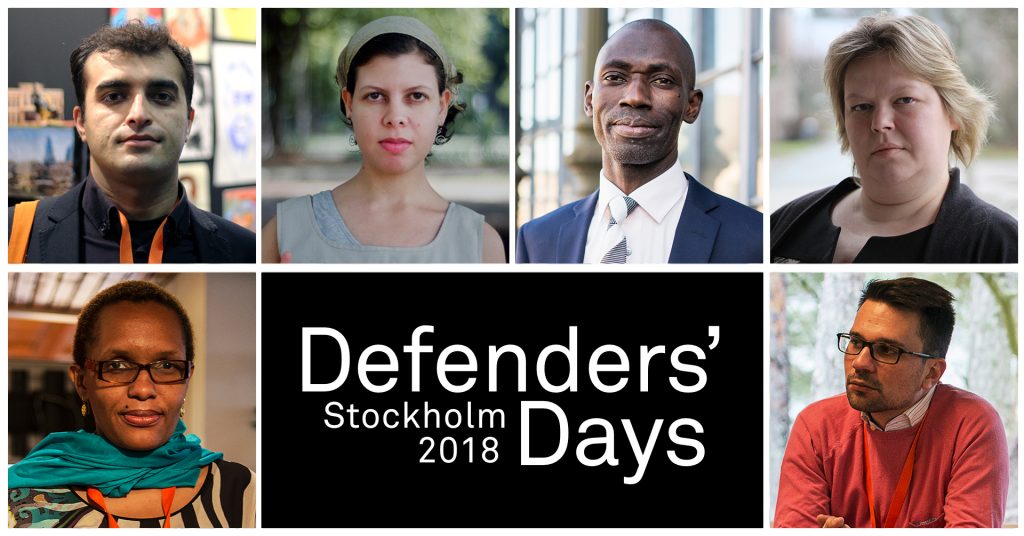 They continue to risk their lives and stand up for everyone's right to freedom and security. This week, Civil Rights Defenders welcomes around 200 of the world's leading human rights defenders to Stockholm.

Defenders' Days is one of the world's largest conferences for and with human rights defenders. It is organised by Civil Rights Defenders and takes place at Djurönäset between 9–12 April. The purpose of the conference is to strengthen and support human rights defenders. It is also to create opportunities for networking and exchange of knowledge between people who everyday, despite risks to their own safety, fight for democracy, freedom of expression, and human rights.
The conference includes workshops for, and together with, human rights defenders. Among a broad list of topics, this year's conference focuses on digital security, psychosocial aspects of security, and innovation as means to combat human rights violations.
Civil Rights Defender of the Year Award 2018
In connection with Defenders' Days, Civil Rights Defenders hands out the annual Civil Rights Defender of the Year Award. This year, the recipient is the Turkish human rights defender and journalist Murat Celikkan – one of Turkey's strongest voices for a more open Turkey where human rights are respected. To attend the award ceremony, sign up here.
"Attacks against human rights defenders are increasing in all regions of the world, and the space for civil society keeps shrinking. The light in this brutal reality is all those people who continue to defend not just their own but also other people's rights. Through Defenders' Days and the Civil Rights Defender of the Year Award, we aim to shine a spotlight on all those human rights defenders who often operate in the dark", said John Stauffer, Executive Director of Civil Rights Defenders.
Read more about Defenders' Days 2018 here.
Close to 200 human rights defenders will participate in Defenders' Days 2018 – today, 9 April, they arrive in Stockholm. This year, they come from 45 countries and five continents.