Cuban Human Rights Defender Forced to Report to the Security Police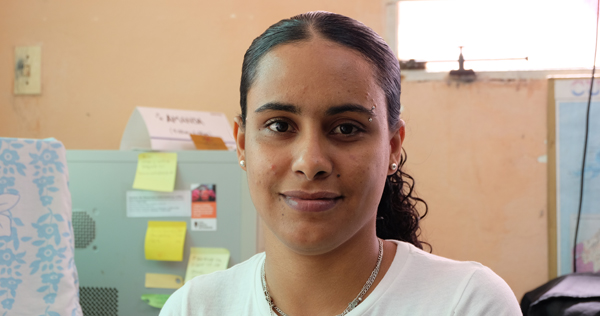 In the end of last week, Cuban human rights defender Dulce Amanda Durán was called by the security police and told that she had to stop working for Civil Rights Defenders' longtime partner, Cuban Commission on Human Rights and National Reconciliation (CCDHRN). If she does not comply, Dulce Amanda Durán will be taken to court and charged with Pre-criminal danger to society, under article 80 in the Cuban penal code.
This law is often used against critics of the Cuban political system, as it gives the courts the possibility to sentence them to four years in prison with the excuse of preventing them from committing a crime.
Dulce Amanda Durán was given a couple of days to think about her options, but will have to report to the security police today, Wednesday 28 February, at 11 am. She has been threatened by the security police several times before, but not as concretely as this time.
As one of the editors of the CCDHRN monthly reports on human rights violations against Cuban human rights defenders, Dulce Amanda Durán holds a key role in the Cuban human rights movement. These reports are the most widespread and reliable sources of information about the human rights situation on the island, and they are widely used by foreign governments, journalists, and human rights organisations observing the situation.
If the Cuban government is allowed to take Dulce Maria Durán to court, without a clear and public condemnation from the governments that regularly use the reports she contributes to, it would be a shame and a clear submission to the Cuban government.
Dulce Amanda Durán is 27 years old and from the city of Havana. She has at several occasions participated in conferences and training in human rights reporting organised by Civil Rights Defenders in Sweden and in Colombia.
Please contact Maria Pia Alvira, Latin America Programme Officer, for further information.