Meet the Innovation Challenge Jury 2017
The end of a fantastic journey is approaching as the winner(s) of this year's Innovation Challenge will be announced on 10 December. The time has now come to introduce no other than this year's jury members, who are currently facing the difficult task of evaluating and selecting the most successful candidate(s).
The applications that we received this year did not only target different regions, but also different issues and themes. A key aspect was thus to find jury members with different perspectives and backgrounds. Today, we are happy to introduce Jamila Raqib, Jac sm Kee and Robert Hårdh as the jury for the Innovation Challenge 2017. Jamila is the Executive Director of the Albert Einstein Institution, Jac is the Manager of the Women's Rights Programme for the Association for Progressive Communications (APC), and Robert is Civil Rights Defenders' very own Executive Director.
Jamila Raqib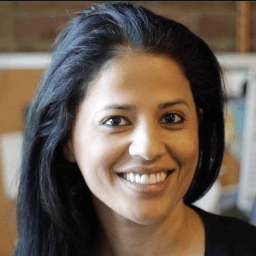 Jamila Raqib, based in Boston, is currently a Director's Fellow at MIT Media Lab where she explores how innovations in technology and education can contribute to greater effectiveness in nonviolent resistance. In an interview with Civil Rights Defenders, Jamila expressed that she was "excited to be exposed to some of the most creative and strategic projects to advance human rights and democratic development".
Jamila landed in the United States as a refugee from Afghanistan at a young age. She has always been interested and concerned about the impact of violence, war, helplessness, and oppression. Her work at the Albert Einstein Institution, with political scientist Gene Sharp, involves collecting and sharing knowledge and insight on how to do resistance effectively, so that people more often consider nonviolent resistance as an alternative to both passivity and violence.
"Technology and social media tools are increasing our access to knowledge about what people are doing in real time, but what we often fail to do is to capture the learning. There is huge potential in distilling lessons from the mistakes and successes of past and current cases, and applying that learning in struggles taking place today," said Jamila Raqib.
Jac sm Kee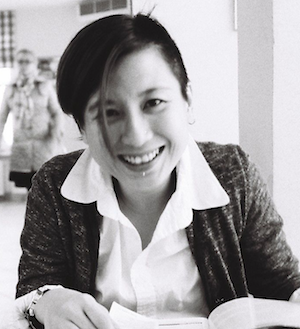 Jac sm Kee, based in Malaysia, has been working in the tech scene for a long while, focusing largely on gender equality. She is an entrepreneur and practitioner, with hands-on experience. Her areas of expertise include internet governance, human rights, women's rights, and feminist movement building. Jac co-founded  Take Back the Tech!, which is an award winning collaborative global campaign on technology-related violence against women. She was also one of the founders of KRYSS, an organisation focusing on young people and sexual rights in Malaysia. In 2016, Jac sm Kee was awarded the annual Stieg Larsson Prize for her "struggle for women's right to a free online environment and for an open and equal information society based on the potential of the internet".
"One of Jac's great strengths is her ability to make the abstract practical and available. She brings several key perspectives to the jury, not least in light of her efforts on gender equality, such as Take Back the Tech!. We are very excited to have her expertise and experience on the jury," said Mathias Antonsson, who leads up the Human Rights Innovation Initiative at Civil Rights Defenders.
Robert Hårdh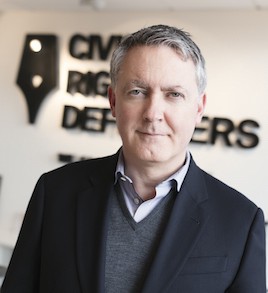 Robert Hårdh is a Swedish human rights lawyer, and the jury's primary expert on human rights. Robert began working at Civil Rights Defenders in 1999 and was appointed Executive Director in 2000.
"In my 19 years at Civil Rights Defenders, I have seen first-hand the need for new, innovative solutions to the challenges which human rights defenders face on a daily basis. When we introduced Natalia Project in 2013, we could really see the potential in bringing people from different fields together and using innovation to come up with solutions," said Robert Hårdh.
Under his leadership, the organisation started a rapid development and its number of staff grew significantly. Through focusing on establishing partnerships with local human rights defenders, and including several new regions in the organisation's work, expanding its international focus, Civil Rights Defenders could grow into the global actor that it is today.
"To be part of this jury and read about all the ideas submitted by this year's applicants is not only inspiring, it also creates hope. It shows that people from different backgrounds and perspectives dare to commit to human rights," said Robert Hårdh.
As mentioned in a previous post, five applicants have made it to the third and final round. Regardless of who wins we would like to thank them for their participation in the Innovation Challenge 2017. All of them put forward smart and creative ideas that certainly could increase human rights defenders security, and enhance the impact of their work.
The Jury is currently evaluating the applications. Stay tuned as we announce the winner on the international Human Rights Day on 10 December.