New Wave of Attacks Against Crimean Tatar Activists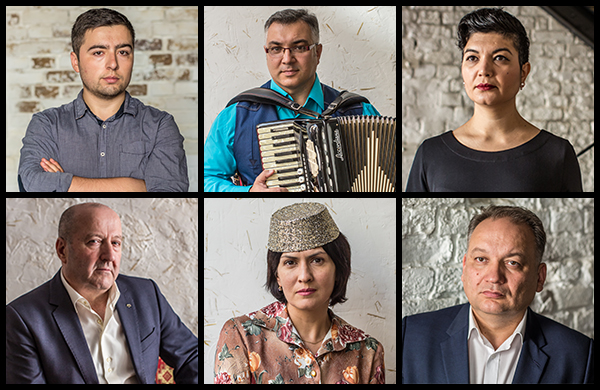 Civil Rights Defenders strongly condemns the recent escalation of repression of Crimean Tatars in the occupied peninsula, culminating in the raids on private homes on 23 November and resulted in the death of Vedzhie Kashka. Kashka was an 83-year-old veteran of the Crimean Tatar National Movement. We strongly condemn the gross human rights violations, and demand the Russian Federation cease its unlawful attacks and conduct a full and impartial investigation into the death of Vedzhie Kashka.
On 23 November, the Russian Federal Security Service (FSB) conducted unlawful searches in the private homes of eight Crimean Tatar activists. At the same time, six Crimean Tatars, five of whom activists and one a national movement veteran, were arbitrarily detained in the city of Simferopol. The five activists, Bekir Degermenji, Asan Chapukh, Kiaxim Ametov, Kurtseit Abdullayev and Ruslan Trubach, several of whom remain deprived of their liberty, were not given any reason for their detention, nor were they given access to defence lawyers.
The sixth person to be subjected to the FSB's force and arbitrary detentions was Mrs. Vedzhie Kashka, an 83-year-old veteran of the Crimean Tatar National Movement. She was, at the time of the detention, complaining of feeling ill. After experiencing a heart attack, she was placed in an ambulance and died on the way to the hospital. When a film showing how the occupying authorities detained the victims were released later that day, the sequence showing the detention of Kashka had been removed.
The same evening, police on the occupied peninsula notified at least 12 of the 49 people who were detained on 14 November for carrying out one-person protests that they were being charged with Article 20.2.5 of RF CAF (Violation of the public event established procedure). Participants in the monthly protests are often detained and released without charge, and the claim by the Russian authorities that one-person protests require prior registration is spurious.
On 11 October, FSB agents in Bakhchysaray arrested six members of Hizb ut-Tahrir, a conservative Muslim organisation that is banned in Russia, but not Ukraine. Hizb ut-Tahrir members are regularly arrested in Crimea, as Russia considers it to be a terrorist group and uses the arrests as evidence of radicalisation.
Civil Rights Defenders is deeply concerned over the situation for human rights in occupied Crimea, and condemns the gross human rights violations and escalation of repression that culminated with the death of Vedzhie Kashka on 23 November.
Civil Rights Defenders demands the Russian Federation:
Stop all unlawful and politically motivated persecutions and attacks of Ukrainians and Crimean Tatars in occupied Crimea;
Conduct an effective and impartial investigation into the death of Vedzhie Kashka, and brings all perpetrators to justice;
Release all political prisoners arrested as a consequence of the annexation, including Oleg Sentsov and Oleksandr Kolchenko.