Meet the Second Round Applicants: Part 2
Today we will highlight a couple of the applicants who have put forward ideas on human rights defenders security.
The human rights defenders who are working for the promotion and protection of human rights in repressive regions across the world often become targets themselves. Not seldom, the only protection from state repression is their conviction in their ideas, and the determination of achieving change in a peaceful way. However, to directly target human rights defenders is not the only strategy that authoritarian regimes use to undermine civil and political rights. In an increasingly digitalised society, internet censorship, online surveillance, troll armies, and hacker blackmailing are some of the newer tools that are being used to attack human rights defenders.
While the situation is critical, Civil Rights Defenders believes that human rights innovators have the ability to be even more creative and surpass the maneuvers of these regimes. This is why in this year's Innovation Challenge we offered the possibility to submit ideas related to human rights defenders security.
Two of the applicants within the human rights defenders security theme are Mathias Friman and Charlie Harding. Let us have a closer look at their ideas and learn more about what makes them unique.
---
Mathias Friman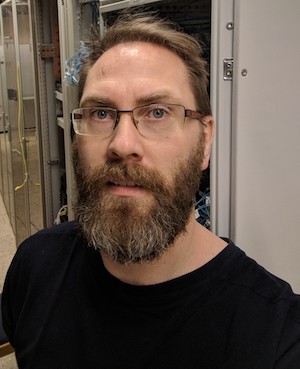 Mathias Friman is, according to himself, a proper "IT-nerd" and a strong believer in the freedom of expression. He has spent several years working in Eritrea, Nigeria and Tanzania, where he time and again saw how this right was violated.
– I have seen first-hand how people react when their freedom of expression is under attack. I have kept this with me into this project, which is to create an easy way of communicating anonymously online. It could be used by everyone from a journalist in Turkey to an LGBT-activist in Uganda, says Mathias.
Mathias believes that a securer and more encrypted communications channel, where those who otherwise stay silent due to fear of reprisals could speak their mind, could facilitate a broader public debate where all opinions are taken into account.
– I believe that the foundation of a democracy is to create an honest conversation about the challenges that our society is facing.
Thus, there needs to be a possibility for people to write completely anonymously and report on issues without having to worry about the risks. If everyone has the chance to be anonymous, everyone has a chance to contribute to the debate, says Mathias.
The system, which is called I2Pi, is an anonymous overlay network designed to encrypt internet traffic by making sure that there is no way of telling where the information origins from.
– You can reach it, but you cannot tell where it comes from, Mathias explains. The existing I2Pi system's user experience is abysmal. We want to package this system in a small form factor, the ubiquitous and cheap Raspberry Pi computer, to allow for citizen, journalists and human rights defenders to communicate pseudonymously and publish information without risking their own lives.
---
Charlie Harding
A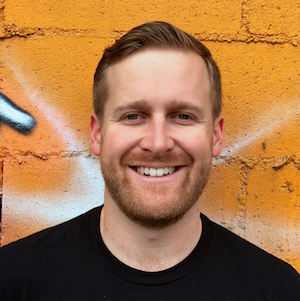 s the Director of Product at the Kenyan non-profit tech company Ushahidi, Charlie Harding spends a great deal of his time working on creative and innovative solutions to real life problems. Ushahidi, which is the Swahili translation of "testimony", was itself born out of the pressing need to map reports of human rights atrocities in the midst of the 2008 post-election violence in Kenya.
– In addition to it being an open source, pluralistic and very global company, one of the things that really interested me about Ushahidi was that it emerged from a real need and then organically spread around the world to tackle other problems, says Charlie.
A couple of years ago, the Ushahidi team found themselves standing face to face with another problem. The Westgate mall in Nairobi became the target of a terrorist attack and the staff, a third of which was in the Kenyan capital, realised that they had major issues reaching each other during this time.
– It was a real coordination nightmare to make sure that everyone was safe and we realised that this problem needed to be solved so that it does not happen again, to us or other organisations. We then came up with the idea to build a team emergency check-in app location that would reach you on whatever channel you prefer to speak on and then coordinate all responses onto one central location, Charlie explains.
The check-in application, RollCall, put forward by Charlie and his team, has a strong focus on availability in some of the world's hardest-to-reach places. They are, according to Charlie, trying to create something that will have great impact but still be easier to use than social media platforms such as Twitter and Instagram.
– I think what is particularly special about this idea and why it is a strong candidate in the Innovation Challenge is that it will save an incredible amount of time. Technology sometimes complicate an organisation's workflow, but what we are doing is to create a tool that is the simplest and easiest way to reach people very quickly, says Charlie.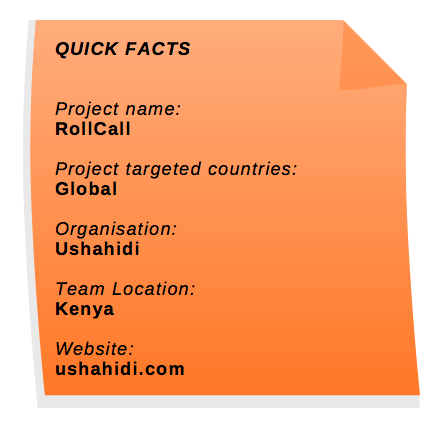 ---
We hope the stories we have shared not only give you a sneak peek on some of the ideas that can make it through to the end of the Innovation Challenge 2017, but also can serve as a source of inspiration. From Palestine to Kenya, from Serbia to Sweden, the applicants have identified problems that have triggered possible solutions aimed at empowering human rights defenders worldwide.
Unfortunately we were not able to share more stories with you as some of the applicants specifically requested to remain anonymous. In fact, one third of the applications we received in total had confidentiality issues. This is particularly acute because it directly speaks to the risks and dangers human rights defenders and their supporters are exposed to in repressive countries across the world. Still, these brave people did not give up but instead entered our Innovation Challenge 2017.
We are now processing the second round applications and getting closer to the final round. Stay tuned for more updates!