Innovation Challenge 2017: First Round Facts
On Monday 17th of October we closed the first round of the Innovation Challenge 2017. We must say the turnout was great, especially taking into account Civil Rights Defenders' Human Rights Innovation Initiative has recently begun to take its first steps.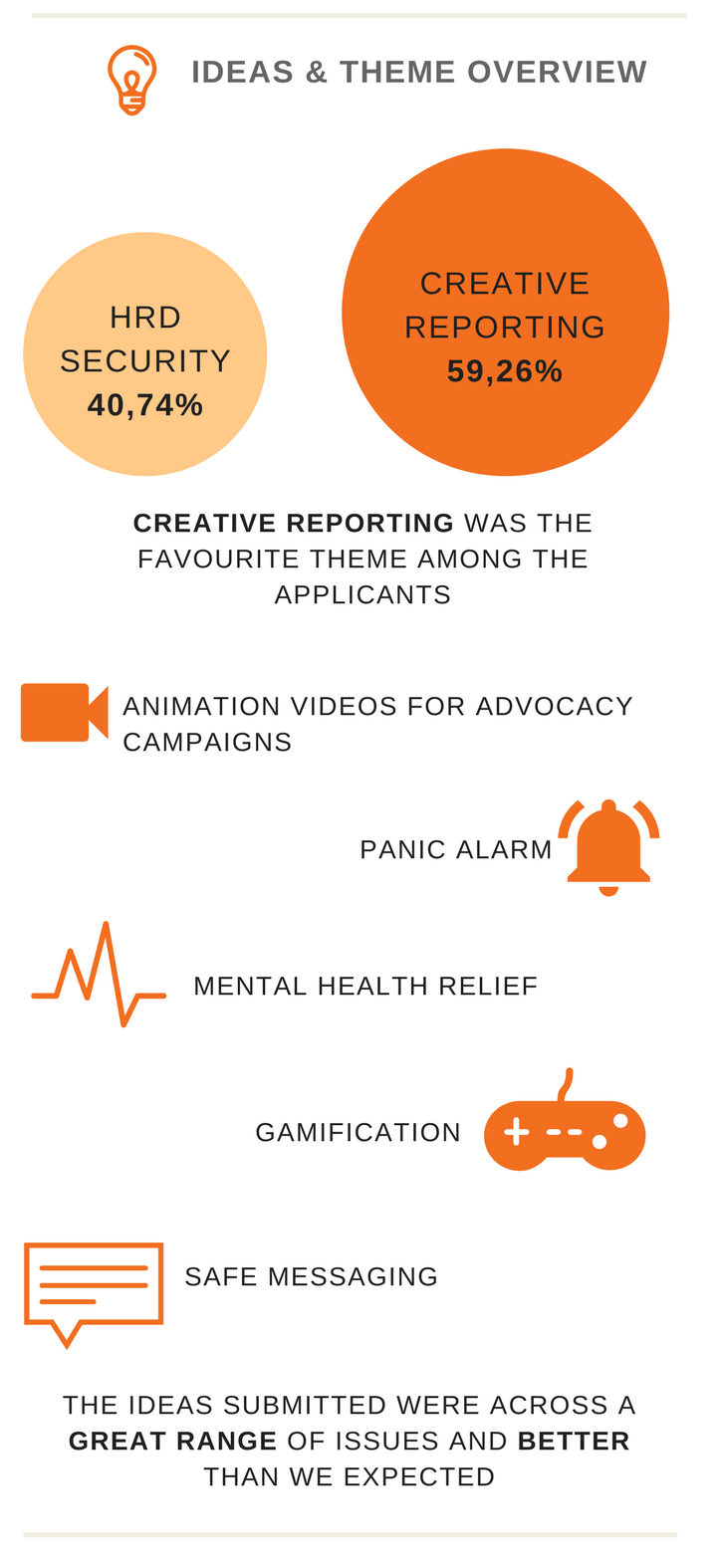 Next week we will share a few longer stories about a selection of the applicants that made it to the second round. Stay tuned!