Innovation Challenge 2017: Part 2, Creative Reporting
Innovation Challenge 2017 focus on the security of our human rights defenders, as well as creative reporting. You will be able to submit an idea related to either one of the two themes and compete to receive funding to turn your idea into reality.
Here we will explore the "Creative Reporting" theme.
In May 2014 the World Bank released a striking research paper on the demand for the organisations reports stating that:
"about 13 percent of policy reports were downloaded at least 250 times while more than 31 percent of policy reports are never downloaded. Almost 87 percent of policy reports were never cited."
A relentless cascade of information rules our lives these days, making it difficult to process it as fast as it arrives. Perhaps not all of those World Bank's reports offer breakthrough solutions, but the work invested in writing them certainly deserves better than getting lost amid the torrent of PDFs.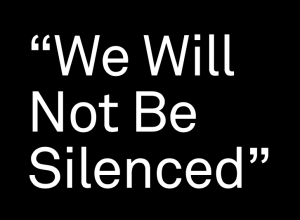 For Civil Rights Defenders and its partners the way we record, report, and diffuse information is a cornerstone of our work. We need shareable information that can increase the impact of our partners, the human rights defenders that put their safety at risk. Therefore we ask you to come up with creative ideas for impact. Overall, the end-game of creative reporting is to enable human rights defenders to be heard and hold authorities accountable. Therefore, we challenge YOU to put forward your idea related to: annual reviews; advocacy campaigns; financial reporting; project reporting; or dashboard metrics.
A smart way to show complex information is through the use of infographics. An example that shows how advantageous it can be to transform data into a visual and written format is the case of The Russian Laundromat by the Organized Crime and Corruption Reporting Project. This infographic condenses the main findings of a complex investigative report into one single image, making it very easy and quick to understand for a broader audience. In the rush of today's society, information needs to be appealing to the eye. On top of that, the more shareable the content, the higher the chances it will become viral, and for our human rights defenders this is vital. If the human rights defenders get heard, the win is twofold. Firstly, the information reaches an audience that can hold the perpetrator to account, and secondly, it means that their voice has power, that their government (or adversary) cannot silence the truth.
Another interesting example, although from outside the Human Rights sphere, as such showcasing the need for the human rights community to advance this, is Auchan's selfscan report. This supermarket chain joined forces with a German ad agency, and developed a clever way to share their sustainability report: by simply using a receipt. Basically, anyone can get access to the report by scanning the barcode on the receipt with a free app. The selfscan report not only enabled Auchan to reach more people, but also saved them tons of paper, thus sparing our environment.
Hence, the use of creative communicative and reporting tools, such as the ones mentioned above, lead us to one of the main goals of the Innovation Challenge 2017 — how YOU can submit your idea to enhance the impact of the work of human rights defenders.
Submit your idea to Innovation Challenge 2017. Become the solution!