Innovation Challenge 2017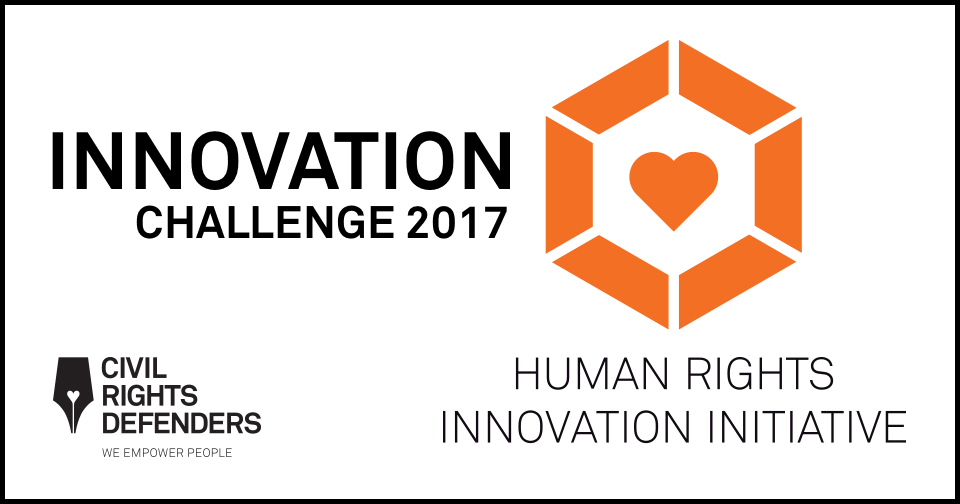 Within the framework of our Human Rights Innovation Initiative, Civil Rights Defenders is now launching an innovation challenge with a focus on human rights. Innovation is at the core of Civil Rights Defenders' work of providing long-term security solutions for human rights defenders at risk.
– What can you do to improve the situation for some of the bravest people in the world?
The Innovation Challenge is designed to focus on themes within the field of civil and political rights. In the 2017 edition, we are asking applicants to share innovative ideas that will improve the security of human rights defenders or enable creative reporting within human rights organisations.
"There is a need to connect people with real problems on the ground with people who have the financial and technical means to create solutions to these challenges. I believe that Civil Rights Defenders has the capacity to do exactly that," said Robert Hårdh, Executive Director of Civil Rights Defenders.
In a world where repressive regimes continuously step up their coercive game and target human rights defenders, we need to find smart solutions that enable continued human rights work globally. When you enter the Innovation Challenge 2017, you get the chance of becoming part of that solution.
"Our goal is simple, yet challenging: to present ideas that could become important tools for protecting human rights defenders at risk and making their work more effective. The more ideas that are developed, the better," said Robert Hårdh.
The winners will receive a grant in order to implement their project.