Russia Must Stop Deportation of a Homosexual Asylum Seeking Reporter to Uzbekistan
Civil Rights Defenders condemns the Moscow court's ruling to deport Khudoberdi Nurmatov, an openly gay journalist and an asylum seeker, to Uzbekistan where he previously faced torture and harassment at the hands of security services. Civil Rights Defenders calls on Russian authorities to reverse the ruling on appeal, cease Nurmatov's harassment, and grant his legal stay in the country.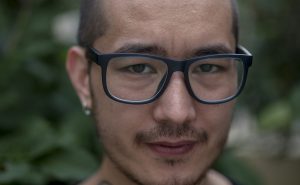 Civil Rights Defenders is also urging Swedish and other diplomats to Russia to use the power and resources of their offices to stop Nurmatov's deportation, and consider admitting the journalist as a refugee.
Nurmatov is a contributing reporter with the independent daily Novaya Gazeta, where under a pen name Ali Feruz he has been reporting on labour migrants from Central Asia, hate crimes against minority groups, and harassment of the LGBT community, the newspaper staff told Civil Rights Defenders. Prior to joining Novaya Gazeta he also volunteered with Amnesty International and Komitet Grazhdanskoye Sodeystviye, a local human rights group that assists migrants, refugees, and asylum seekers.
Novaya Gazeta staff told Civil Rights Defenders that Moscow police detained Nurmatov on August 1, and brought him before the Basmanny District Court which ruled to deport the journalist to Uzbekistan on accusation of violating Russia's immigration rules despite the fact that he has been seeking asylum in the country since late 2015. While at court, Nurmotov reportedly tried to slash his wrists with unknown object saying that he prefers death to a forcible return to Uzbekistan, but the court agents stopped him. The same day he was forced into the detention facility at a Moscow suburb of Sakharovo where he remains now; the newspaper is appealing his removal from Russia.
According to Novaya Gazeta and statements by Human Rights Watch and Amnesty International, Nurmatov has been residing in Russia with his mother since childhood, but obtained Uzbek citizenship after moving to the country in 2004. Following his alleged detention and torture in 2008 by the SNB, national security service, Nurmatov fled the country and eventually settled back in Russia in 2011. A year later, his passport was stolen in Russia, but due to his past ill treatment Nurmatov was afraid to approach the Uzbek embassy to obtain a new one, Novaya Gazeta reported. He has been seeking asylum in Russia since then.
"As Nurmatov's own case shows, Uzbekistan is infamous for detainees' ill-treatment, and as the UN Convention against Torture dictates this fact alone must stop the journalist's deportation to the country where there's a real prospect of torture," Marie Månson, Director at Civil Rights Defenders' Human Rights Defenders at Risk programme said. "Moreover, male homosexuality is a criminal offense in Uzbekistan, and numerous human rights defenders and journalists have been jailed in retaliation for their work. We urge Russian authorities to comply with their commitments to international laws, provide Nurmatov with temporary identification, and release him without any further delay."
Research by Civil Rights Defenders, other leading international human rights groups, and UN agencies shows that torture is endemic in Uzbek prisons and detention facilities. The Uzbek regime is also re-known for jailing independent journalists and human rights defenders.