Partner of Civil Rights Defenders Sentenced to Six Months in Prison
On the 27 March, Cuban Damas de Blanco (Ladies in White) activist Lismeirys Quintana was sentenced at the People's Court of Marianao, Havana, to six months in prison on politically motivated charges for "non-payment of fines".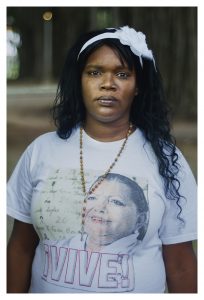 On the 29 of January, another Dama de Blanco, Aliuska Gómez had to witness the arrest of her 17 year old son Rey Hanoy Marrueto Gómez  because of his mothers human rights work. He has not been prosecuted or taken to court but still remains locked up at the Jovenes de Güatao juvenile prison a full two months efter the arrest.
Both Lismeirys and Aliuska were participants at Civil Rights Defenders human rights trainings last year. Civil Rights Defenders demands the immediate and unconditional release of Lismeirys Quintana and Rey Hanoy Marrueto Gómez.
"Nothing has changed when it comes to human rights reform since the US, EU, Sweden and many others opened their doors to the Cuban government. Together with our Cuban partners, we have advocated strongly for the inclusion of human rights defenders in the implementation of the Political Dialogue and Cooperation Agreement (PDCA) between the EU and Cuba, that was signed in December 2016," said Erik Jennische, Latin America Programme Director, Civil Rights Defenders.
Damas de Blanco was founded by school teacher Laura Pollan and a group of wives and daughters of the 75 democracy activists sentenced to prison during the Black Spring of 2003. The activists were sentenced to a total 1456 years in prison, having only been released as a result of an international diplomatic deal involving the Catholic Church and the Spanish government.
"The EU has blatantly ignored our demands. The Cuban government is not interested in changing the current political or legal systems, so national and international pressure must be put on the regime to enact change. The European Parliament will vote on the PDCA in a couple of months and the only reasonable vote is no, until the Cuban government has let all political prisoners free," said Erik Jennische.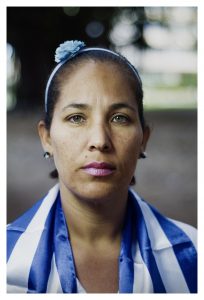 Lismeirys Quintana and Aliuska Gomez and many other women continue the tradition of campaigning every Sunday for the release of all political prisoners being held throughout Cuba  through peaceful protests. Since April 2016 the Cuban authorities have placed police officers outside their houses on Sundays so that anyone leaving their home is arrested.
According to the Cuban Commission for Human Rights and National Reconciliation (CCDHRN) 10 000 political arrests were made during 2016, almost 500 in January and February alone. Many of those arrested were subjected to brutal treatment by the police.
In February of 2017, 45 Damas de Blanco were arrested by the state security forces for peaceful protests, principally in Havana and Matanzas. The alleged fines levied against Quintana are for participation in the #TodosMarchamos (We all march) campaign which advocates for the release of political prisoners through peaceful marching every Sunday.
Lismeirys was recently transferred to the notorious Sancti Spiritus prison, 400 km from her home in Havana.