Belarus Executes Three People in Secrecy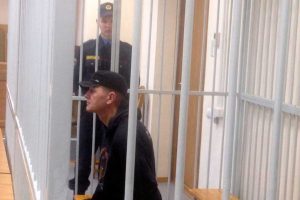 The authoritarian regime of Alexander Lukashenka has executed three inmates, according to Belarusian human rights organisation Viasna. Henadz Yakavitski, Ivan Kulesh and Siarhei Khmialeuski were all shot on November 5 in Minsk.
Belarus executed a total of four inmates throughout 2016, after the EU's decision to permanently lift sanctions against Lukashenka's regime. Only one day after EU lifted these sanctions in February 2016 Belarus sentenced a person to death. The November executions came just after an EU-Belarus coordination meeting in Minsk.
"This shows that the Lukashenka regime has no intention of making any real improvements to the country´s human rights record. The EU imposed sanctions as a result of human rights abuses, but lifted them despite lack of progress. It is high time that the EU gives Belarus a clear signal that the regimes human rights abuses are unacceptable", said Joanna Kurosz, Eurasia Programme Director for Civil Rights Defenders, in response to news of the executions. 
Belarus is the only country in Europe that applies the death penalty. President Alexander Lukashenka has ruled the country in an increasingly authoritarian manner since 1994.
---
For more information, please contact: 
Joanna Kurosz (English, Swedish and Russian), joanna.kurosz@crd.org