2015 Civil Rights Defender of the Year Arrested in Vietnam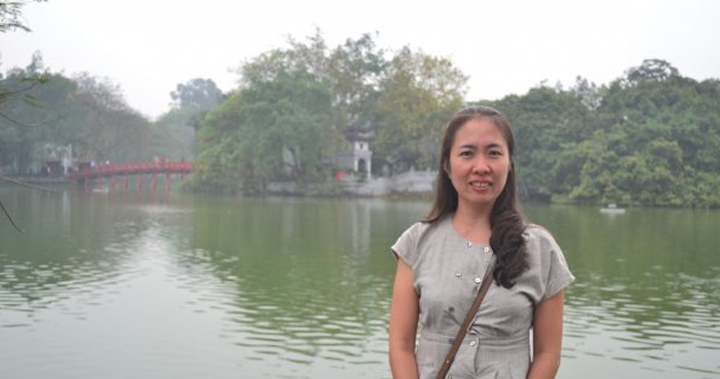 On 10 October, the Vietnamese Blogger, Nguyễn Ngọc Như Quỳnh was detained by the authorities in Khanh Hoa province of Vietnam accused of spreading propaganda against the State. Writing under the pen name Me Nam (Mother Mushroom), Ms. Qunyh was the 2015 recipient of the Civil Rights Defender of the Year Award.
No trial date has been given but if convicted Me Nam could face a maximum prison sentence of 20 years which is permitted under the current law. Well known for her use of social media to speak out against social injustices Me Nam has been blogging since 2006 openly criticising the Vietnamese government 's policy of corruption, human rights abuses and the country's foreign policy towards China.
Because of her activism for free expression and fighting for the implementation of universal human rights, she has previously been arrested, detained, interrogated and beaten up by the security police on numerous occasions. In one of the most serious cases, she was taken away at midnight in 2009 from her home with her two year old daughter left behind and detained for ten days.
Civil Rights Defenders condemns the detention of Me Nam which further demonstrates the relentless control that the Vietnamese authorities has on freedom of speech and all universal human rights in the country. We call for the immediate release of Me Nam and for governments and civil society organisations across the world to step up pressure to campaign for her release and those human rights activists incarcerated in the prisons of Vietnam for merely exercising their basic human rights such as freedom of expression and assembly.