Court Sentences Rasul Jafarov to Six Years and Six Months in Prison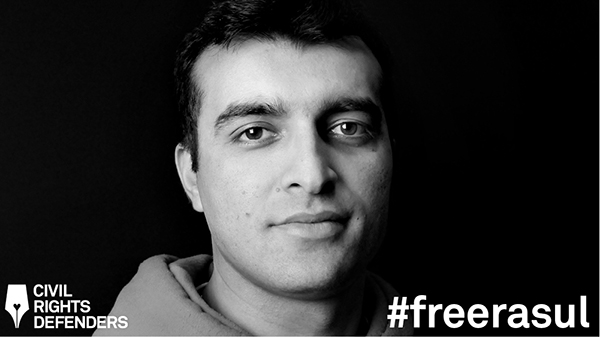 Civil Rights Defenders condemns the decision of The Baku Court on Grave Crimes, which has sentenced Rasul Jafarov, prominent Azerbaijani human rights defender and Chairman of the Human Rights Club to six years and six months in prison.

Rasul was arrested on August 02nd where he was interrogated and subsequently kept in pre-trial detention, charged on the following convictions; illegal entrepreneurship, tax evasion, and abuse of official powers.
"We are completely astounded by the outcome of this sham trial which clearly shows the judiciary as a totalitarian arm of the regime. Civil Rights Defenders will do everything in its power to ensure that Rasul receives the support he needs. We now call on the International Community to motivate themselves into action to campaign for the release of Rasul and all human rights defenders who are currently in prison in Azerbaijan," said Robert Hårdh, Executive Director, Civil Rights Defenders.