Call to release the Zone 9 Bloggers and Journalists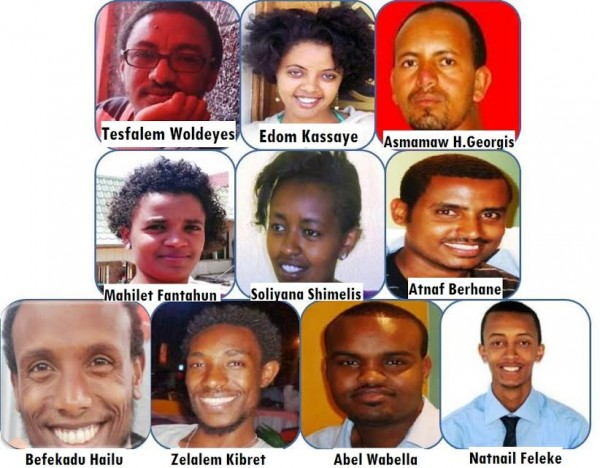 In an open letter addressed to the Ethiopian Prime Minister, Hailemariam Desalegn, Civil Rights Defenders together with 40 other human rights organisations have called for the immediate release of all journalists and bloggers imprisoned under the 2009 Anti-Terrorism Proclamation.
Civil Rights Defenders also call on the authorities to revise the Proclamation to comply with regional and international human rights standards. The letter comes as six bloggers (Zelalem Kibret, Atnaf Berahane, Natnael Feleke, Mahlet Fantahun, Befeqadu Hailu, and Abel Wabela) and the three journalists (Tesfalem Waldyes, Asmamaw Hailegeorgis, and Edom Kassaye) were arrested in late April, shortly after it was announced that the Zone 9 website would resume its activities after suspending operations because of increasing harassment and surveillance. They were prosecuted on trumped up charges of terrorism by the Ethiopian Federal High Court.
Please click here to see full copy of the letter. For more information, please visit this link.