World Leaders Need to Act Against Discrimination Towards LGBT People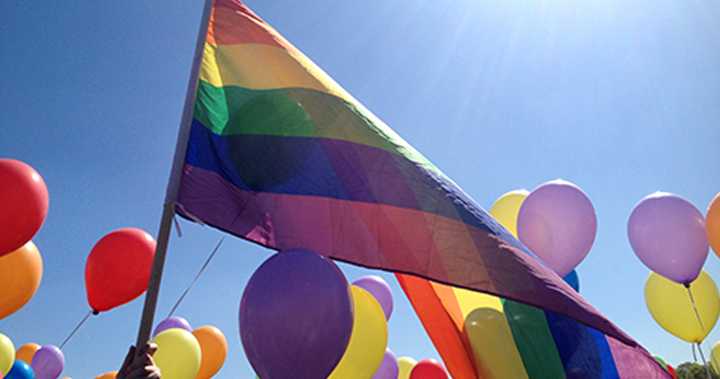 17 May, the International Day against Homophobia and Transphobia (IDAHOT), is celebrated all over the world. On this important day Civil Rights Defenders is taking action by participating in a demonstration in St Petersburg and have signed a statement that calls on all leaders around the world to ensure that people can speak their minds without fear of violence, retribution or intimidation.
The demonstration held in St Petersburg was organised by Civil Rights Defenders' partner Coming Out. During the day a "Rainbow flashmob" took place in St Petersburg's center under the slogan "Love dose not delight in evil" to send a message of love and peace in a society where freedoms are diminished and the violence against the LGBT-community are increasing.
The IDAHOT "Rainbow flashmob" rally on Marsovo Pole, St. Peterburg's city center looked more like a real celebration than had occurred in previous years.. Over 200 people descended on the city with banners calling for peace, love, diversity and above all tolerance. Surrounded by an equal number of armored policemen, participants commemorated the day when homosexuality was officially excluded from the list of mental disorders by the World Health Association. After short speeches by the organisers and various members of the human rights community, rainbow balloons were released into a beautiful and clear St. Petersburg sky.
Not everything however was a sea of colour for some LGBT activists who faced the usual intimidation and threats of violence from extreme right groups which plague Russian society. They did not turn up at the rally fearing retribution from the police but instead cowardly attached a bus with stones while stationary at traffic lights, though no one was injured as a result of the attack.
As one of participants put it, "coming to an LGBT action always sobers you up to the realities of our life in Russia today."
"By participating in the actions taken on the International Day Against Homophobia we want to highlight the situation for LGBT people and demand that states around the world take their responsibility and act against violence and for equal rights, said John Stauffer, Legal Director, Civil Rights Defenders.
About IDAHOT
The day was created 2004 to draw the attention of policymakers, opinion leaders, social movements, the public and the media to the violence and discrimination experienced by LGBTI people internationally.
Since then the Day has grown in both scope and depth. In 2013, actions around the International Day Against Homophobia & Transphobia took place in almost 120 countries.