Several Journalists Detained in Belarus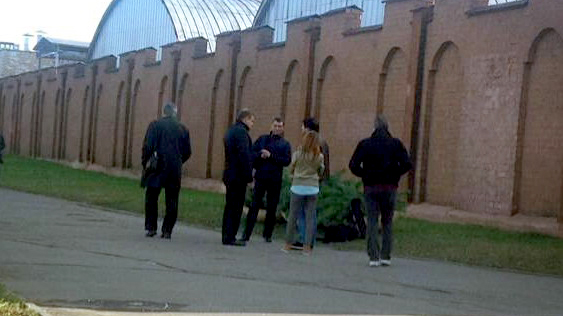 Several journalists in Belarus have been temporarily detained by the police without any legitimate reasons. Civil Rights Defenders and the Belarusian Association of Journalists (BAJ) demand that the harassment stops.
29 October five journalists in Minsk were detained while covering a memorial ceremony for victims of Stalinist oppression during the 1930s. The journalists were detained together with participants in the ceremony, in all more than 20 people. The same day two other journalists were detained while conducting a report at a metro station in central Minsk. All were released a couple hours later after having been questioned at the police station. These incidents are the most recent examples of the authorities on-going pressure on independent media in Belarus.
"We call upon the Belarusian authorities to fulfil their international obligations to respect freedom of expression, end the harassment of independent journalists and allow them to conduct their work without hinders", says Joanna Kurosz, Programme Director for Eastern Europe and Central Asia at Civil Rights Defenders.
According to BAJ over 40 cases of detentions have taken place during 2013 in Belarus. On 19 October, over ten journalists were detained in a railway station in Minsk when they were awaiting the arrival of the newly released leader of the Christian Democracy Party, Pavel Seviarynets.
"BAJ is deeply concerned of the behaviour and practice of the police, and sees an urgent need to discuss with the police on the problematic situation in relation to journalists and the police" said Andrey Bastunets, deputy chair of BAJ.