Election Will Not be Credible Unless People Can Criticise the Government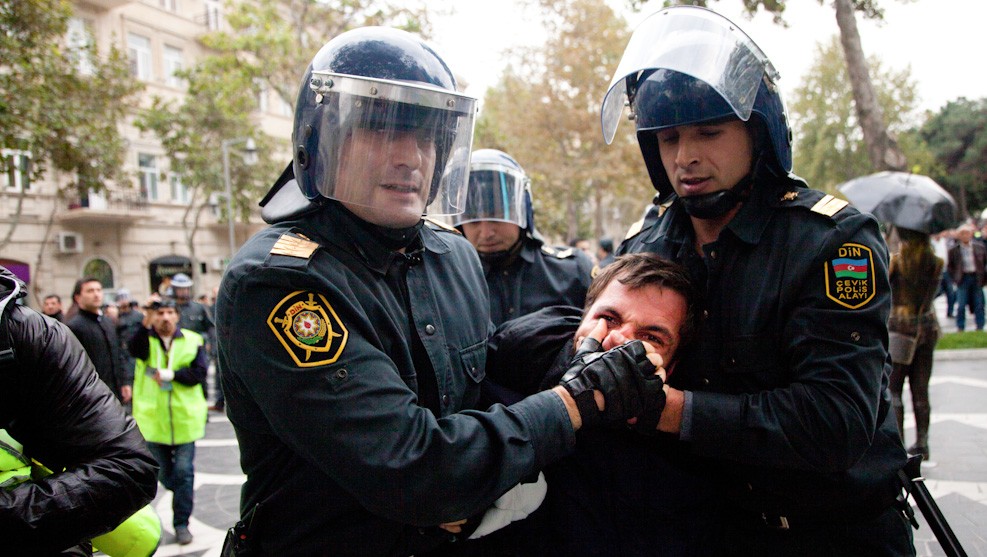 In a joint call issued on the eve of the Presidential election, which takes place on 9 October, 22 human rights organisations and press freedom campaigners warn that the failure of the government of Azerbaijan to respect human rights, including freedom of expression, undermines the democratic legitimacy of the government.
Azerbaijan should take immediate action to ensure fundamental rights are protected ahead of the election, including by releasing journalists, political activists and human rights defenders, to ensure the election is free and fair.
"The Azerbaijani government is repeatedly violating civil and political rights of the Azerbaijani people, including human rights defenders and opposition leaders. Intimidation, slander and violence against those that dare to exercise their basic rights as well as their relatives, is part of daily life for those brave people. Despite that, the international community treats Azerbaijan in a much better way than other comparable regimes. It is time for the EU-leaders and others to take a firm stance and speak out against human rights abuses in Azerbaijan,"said Robert Hårdh, Executive Director, Civil Rights Defenders.