Definition of Hate Crime in the Criminal Law Needs to be Improved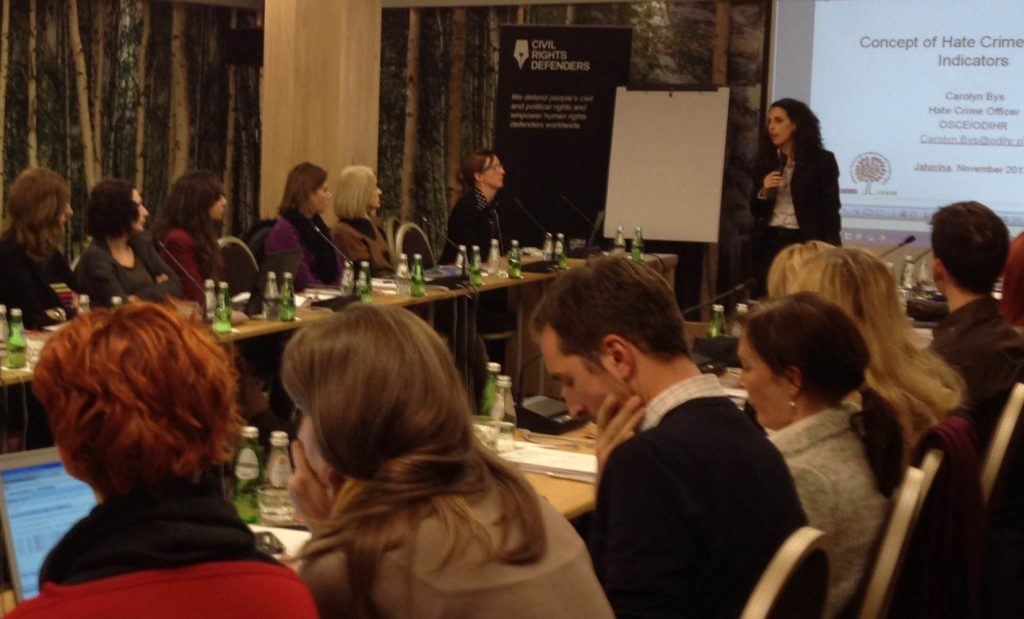 The Draft of the Law on Amendments to the Criminal Law in Bosnia and Herzegovina, recently sent to the parliament, contains narrow and incomplete legal formulations of hate crimes and exclude several protected grounds. This caused Civil Rights Defenders' partner, the Coalition for Combating Hate Speech and Hate Cimes, to propose changes to the legal formulation of hate crimes.
As member of the Council of Europe, Bosnia and Herzegovina has the obligation of harmonizing its Criminal laws with the Conventions.
The Coalition, which monitors hate speech and hate crimes as part of their regular activities, has already appealed to the state institutions regarding this matter after a hate crime that took place in Mostar in December of 2012, when a young man was assaulted because of his alleged sexual orientation.
"We urge the legislative authorities of the Federation of Bosnia and Herzegovina to take the needed steps in accepting the changes proposed by the Coalition. It is of a paramount importance for prosecuting offenders who commit hate crimes," said Sumeja Tulic, Civil Rights Defenders' Program Officer for the Western Balkans.
The Coalition for Combating Hate Speech and Hate Crimes was formed in January 2013 with the support of Civil Rights Defenders and OSCE Bosnia and Herzegovina. Its members are the Association for Democratic Initiatives; Youth Initiative for Human Rights; Media Centre; Sarajevo Open Centre; CURE Foundation; BH journalists and Press Council in Bosnia and Herzegovina. The main goal of the Coalition is to advocate and lobby for an adequate regulation of hate speech and hate crime in the criminal legislation, as well as for the harmonization of this regulation on all state levels.