Long Prison Terms for Bloggers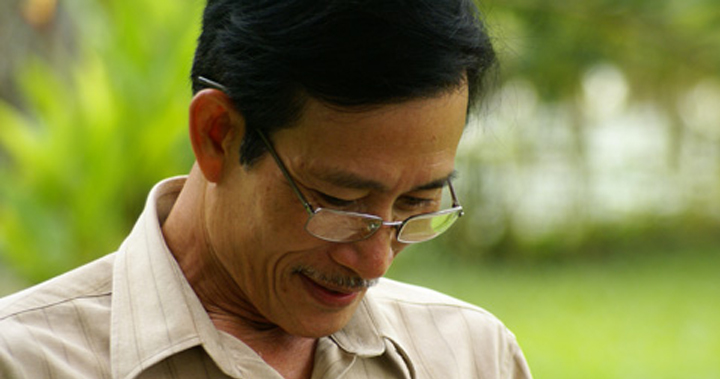 Three Vietnamese bloggers were convicted to long prison sentences on Monday, 24 September, because of their peaceful activism. The most renowned, Nguyen Van Hai, got 12 years in prison. His crime: he criticised the authorities and demanded increased freedom of expression. Civil Rights Defenders urges the international community to increase the pressure on Vietnam to release Nguyen Van Hai, Ta Phuong Tan and Phan Thanh Hai.
Nguyen Van Hai is also known as Dieu Cay. By the time of his arrest in 2008 he was one of the most influential bloggers. As Dieu Cay, he was a voice for marginalised groups and wrote about their need for justice, an activism that turned out to be much too sensitive for the repressive one party state.
"Citizen journalists, as these three, are assets. They keep people informed, present views and opinions so that everyone can take an active part in the development of society," said Brittis Edman, Southeast AsiaProgramme Director, Civil Rights Defenders.
The five-hour long trial in Ho Chi Minh City seemed to be predetermined; the defence was given very limited time to speak. Few listeners were allowed inside the Courtroom but many supporters gathered outside the building. A lot of people were arrested, including Van Hai's wife and son.
The three bloggers were convicted of serious violation of national security. According to media reports, Van Hai stated in Court that he has never turned against the state:
"I am just frustrated over the injustice, corruption, dictatorship which does not represent the state but a few individuals."
Despite the circumstances, Van Hai also stood up in defense of freedom of expression:
"According to Vietnamese law, and international conventions that Vietnam has agreed to respect, citizens have the right to freedom of expression".
After this, Van Hai's microphone was switched off.
"The Vietnamese state has committed to protecting the human rights and freedoms, and to guarantee human rights defenders the right to act freely. Vietnam must release Nguyen Van Hai, Ta Phuong Tan and Phan Thanh Hai," said Brittis Edman.