Mesfin Negash Sentenced to Eight Years in Prison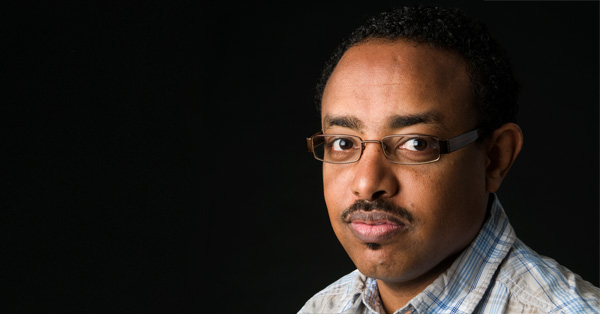 Mesfin Negash, Ehiopian journalist and human rights defender was found guilty of supporting terrorism by an Ethiopian court in the end of June. On 13 July the sentence was delivered – eight years in prison.
Negash is not surprised and not really angry either.
"It was a political decision from the very outset", he says.
However, the sentence makes it impossible to go back home, and his contact with family and friends might be problematic for a period of time.
"It is mostly a psychological pressure. The trial and the sentences are on the news everywhere, it is discussed in the society. But we have ways of communicating, there are always ways. Besides, things will calm down. In a few weeks the media will stop reporting and we can go back to normal", says Mesfin Negash.
Negash was convicted in absentia together with 23 other regime critics, out of which 6 are journalists. Most of them live in exile, like Negash. One of the convicted persons, a blogger, is in jail since one year. He was sentenced to 18 years in prison.
Mesfin Negash was granted asylum in Sweden in February 2012. In May he was elected Human Rights Defender of the Month in Civil Rights Defenders' campaign to protect human rights defenders at risk around the world.