Human Rights Defender Found Guilty of Supporting Terrorism
The Ethiopian human rights defender and journalist Mesfin Negash was found guilty of supporting terrorism by an Ethiopian court on Wednesday.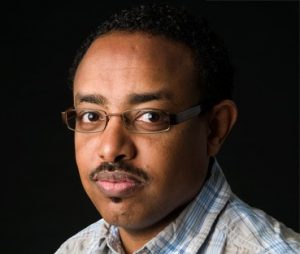 Mesfin was convicted in absentia together with 23 other journalists and political activists. The sentence will be delivered on July the 13th.
– The verdict is just another evidence of how politicized the Ethiopian justice system is, and a sign of the ever growing repression in the country. This is the same law that was used against the Swedish journalists, Martin Schibbye and Johan Persson, says Erik Esbjörnson. Programme Developer at Civil Rights Defenders.
Ethiopian authorities charged Mesfin Negash in November 2011 with supporting terrorism. Mesfin was then already in exile, together with several of his colleagues from the newspaper Addis Neger, after having been subjected to severe harassment for a long period.
Mesfin Negash was granted asylum in Sweden in February 2012. In May he was elected Human Rights Defender of the Month in Civil Rights Defenders' campaign to protect human rights defenders at risk around the world.
– The verdict will not prevent me from working to promote human rights in Ethiopia, says Mesfin Negash.