Freedom of Expression is Strongly Limited in Kosovo
Youth Initiative for Human Rights in Kosovo and Civil Rights Defenders have scrutinized different parts of Kosovo governance structures, using the lens of Freedom of Expression, in a report released on May 24. The report titled State of Constriction questions whether the citizens of Kosovo feel free to follow their conscience and judgment.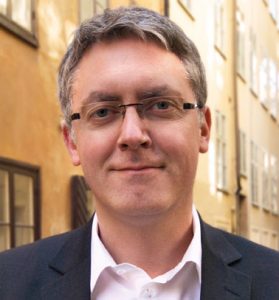 The findings were presented at a conference in Pristina yesterday. It was concluded that freedom of expression is strongly limited in Kosovo, due to a number of reasons. There are severe problems with public procurement, where large scale corruption is present.
There are also restraints on market competition due to the fact that governing structures are trying to consolidate all parts of business life in order to reduce unemployment and secure social stability. As a consequence, the ruling politicians control a big part of the business and public sector. In a society marked with high unemployment this makes people afraid to criticise the ruling power out of fear of losing their jobs.
"The restrictions on freedom of expression in the society also influence the freedom of media, which is detrimental for the development of democracy and respect for human rights at large. Journalists are experiencing direct and indirect pressure to abide with the will of the ruling politician. This is a matter of great concern," notes Robert Hårdh, Executive Director of Civil Rights Defenders from the conference in Pristina.
The conference was well-attended by a large number of influential individuals and organisations that strongly supported the findings of the report and highlighted the importance of organisations such as Youth Initiative for Human Rights (YIHR), who dare to speak out and highlight these problems. Media, who themselves are subject to a lot of pressure, actively reported on the findings. This again highlights that media needs back-up from human rights organisations in their struggle to become truly free and independent.