Work for Disabled People's Rights Awarded
Civil Rights Defenders partner Albanian Disability Rights Foundation (ADRF), has received the "Albanian Leadership Award 2009" for its efforts within civil society. The prize is awarded to highlight positive role models and innovations that strengthen professional and ethical standards in Albanian society.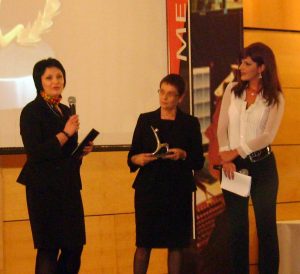 The award is administered by the Institute for Habitat Development (CO-PLAN), which annually awards organisations in the private sector, civil society and the media.
Civil Rights Defenders cooperation with Albanian Disability Rights Foundation aims at improving the rights of persons with disabilities and their families. We offer free legal aid in Tirana, Vlora, Shkodra, Korça and Elbasan. We are also raising awareness and improving information regarding disabled people. In the long term we are working to improve legislation that strengthens the rights of persons with disabilities.