Civil Rights Defenders opens new office in Georgia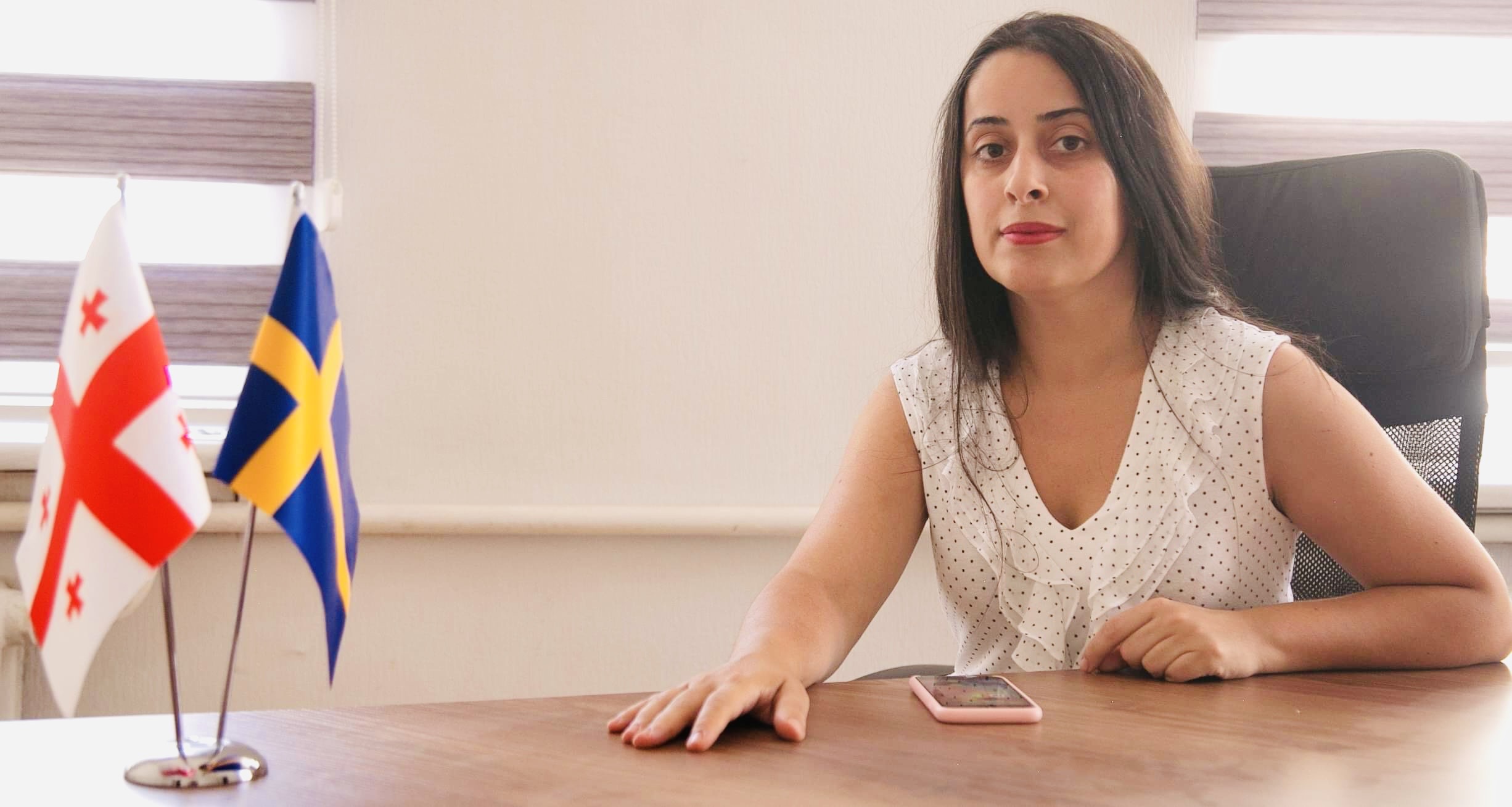 Last month, Civil Rights Defenders opened a regional office in Tbilisi, Georgia. Now we will partner with local human rights organisations in the country for the first time. The focus of our work in Georgia will be to support organisations working on democracy reforms, LGBTI+ rights, women's issues and media rights. We spoke to Tamar Kikacheishvili, Head of the Delegation of Civil Rights Defenders in Georgia, who will lead the work at the Tbilisi office.
What is the situation for human rights in Georgia? What are the main challenges?
Unfortunately, there is a backslide for human rights and democracy right now in Georgia. Even though the constitution guarantees freedom of expression and freedom of speech, the reality is often different. We have seen attacks on critical media and NGOs, which is indeed concerning. Georgia's press freedom index went down drastically from place 60 to 89 this year compared to 2021.
There are also many challenges for the LGBTI+ community. Some weeks ago, the Georgian government presented their strategy for human rights but LGBTI+ rights are not even mentioned. Hate crimes have also increased. Last year, far right activists organised an anti-Pride rally and raided the offices of some organisations. There are serious physical and social risks to the LGBTI+ community in Georgia.
Gender equality is another great challenge. Violence against women and domestic violence remains one of the biggest problems in the country. According to a recent UN Women report, the representation of women in legislative as well as executive government, remains low.
The current situation for human rights and democracy in Georgia is indeed challenging. With our work in Georgia, we will strengthen civil society and their important achievements in the country, this is essential in order to address the challenges in different sectors.
Tell us about Civil Rights Defenders work in Georgia, what will be the focus areas?
We will focus on empowerment of local organisations that work with democracy reforms. It is crucial that all members of society feel that their rights are protected. We will also work with LGBTI+ organisations and organisations focusing on women's rights, as well as strengthening independent media. For example, we are working with an organisation called The Equality Movement who works close to the LGBTI+ community. Together with our partner organisation the Georgian Media Group, we work on strengthening community leader women. It is very important to increase the number of women in decision making processes.  
What does Civil Rights Defenders hope to achieve in Georgia in the coming years?
By supporting and working closely with civil society organisations, women's rights and LGBTI+ organisations, and independent media, we hope that we can create better conditions for critical reporting and increase awareness of civil and political rights in the country. We hope that this will improve democracy and strengthen the protection of human rights in Georgia.