EuroPride 2022 officially opened in Belgrade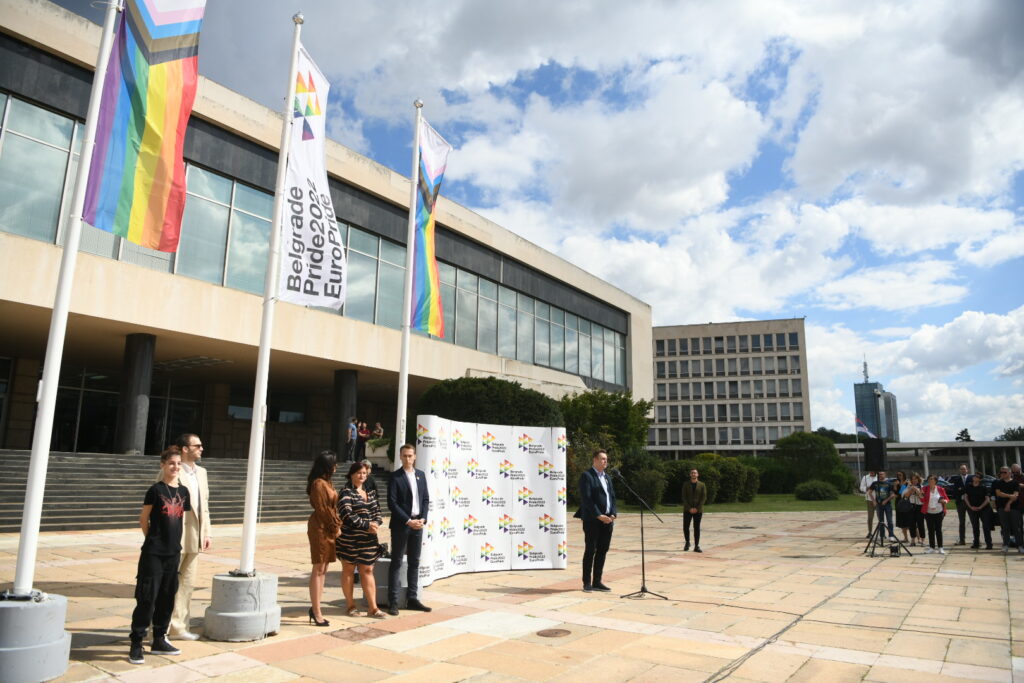 By raising the flag at the Palace of Serbia, EuroPride 2022 was officially opened in Belgrade. The historical EuroPride 2022 in Belgrade, Serbia, takes place between 12-18 September and is the first EuroPride in Southeast Europe. This is a milestone for the LGBTI+ community in the region, as discrimination against the LGBTI+ community remains common.
More than 130 events during Pride Week
The programme consists of more than 130 events. Some highlights are the International Human Rights Conference, Pride Theatre, Pride Art, Merlinka Classics Film Festival, WLWartfest, Pride Queer Studies, Pride Concerts, and others. A very important part of Pride Week will, of course, be the Pride Parade.  
Civil Rights Defenders is proud to be one of the biggest contributors to organising the EuroPride in Belgrade. Many members and staff of Civil Rights Defenders will take part in the activities and events during the entire week. We are happy to be part of this historic event for the region and Europe, which will undoubtedly contribute positively to the position of the LGBTI+ community in the Western Balkans and will make an impact on all future generations.
Happy Pride! See you in Belgrade!