Faces of Pride: Ayouba el Hamri – born as an activist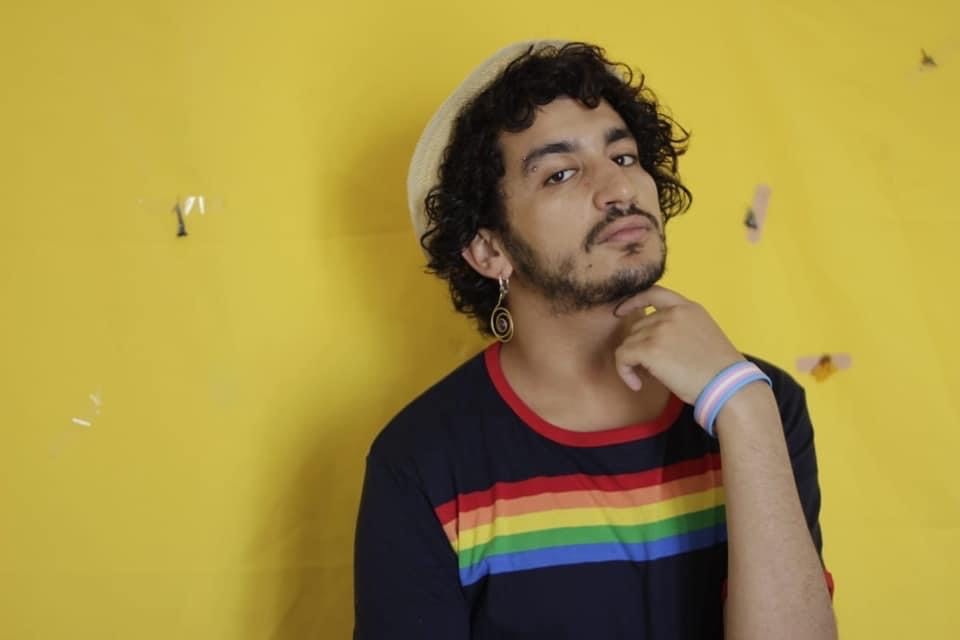 With hopes for the future, Ayouba works for the organisation Nassawiyat, which means 'feminist' in arabic. Nassawiyat is an intersectional feminist group working on 4 main areas: Capacity Building workshop, Emergency Direct Services, Research and Artivism (Artistic and literature content creations). Ayouba wants to create a safe environment for LGBTI+ people in Morocco, and is one of the many brave activists joining Civil Rights Defenders for Stockholm Pride this week.
How and why did you become and LGBTI+ activist?
For me, we don't become activists, but we are born one. Being subject to violence and discrimination on a daily basis does not make you nothing else but an activist. Everyone, who is different from the social norms in which the society allows itself to criminalize certain things, and violate human rights through its laws, is by default an activist. Being an activist differs from one to another, for me it could even be to just exist within a society where your existence is illegal.
How do you and your organisation work to strengthen LGBTI+ rights?
Nassawiyat (which means Feminists in Arabic) is an intersectional feminist and led-women/nonbinary ( LBT ) group based in Morocco. Nassawiyat advocate for LGBTQI rights through creating spaces to raise awareness amongst issues related to gender and sexuality.
What does Pride mean to you?
For me, the Pride is first and foremost a start of a riot against the police violence that LGBTQI+ community have been facing historically.
Pride is a yearly reminder to acknowledge how far we've come as a community but also how far we still need to go in our fight for gender justice and LGBTQI+ human rights.

– Ayouba el Hamri
Read more about how Civil Rights Defenders works to support LGBTI+ rights here.