One Year Since the Military Coup in Burma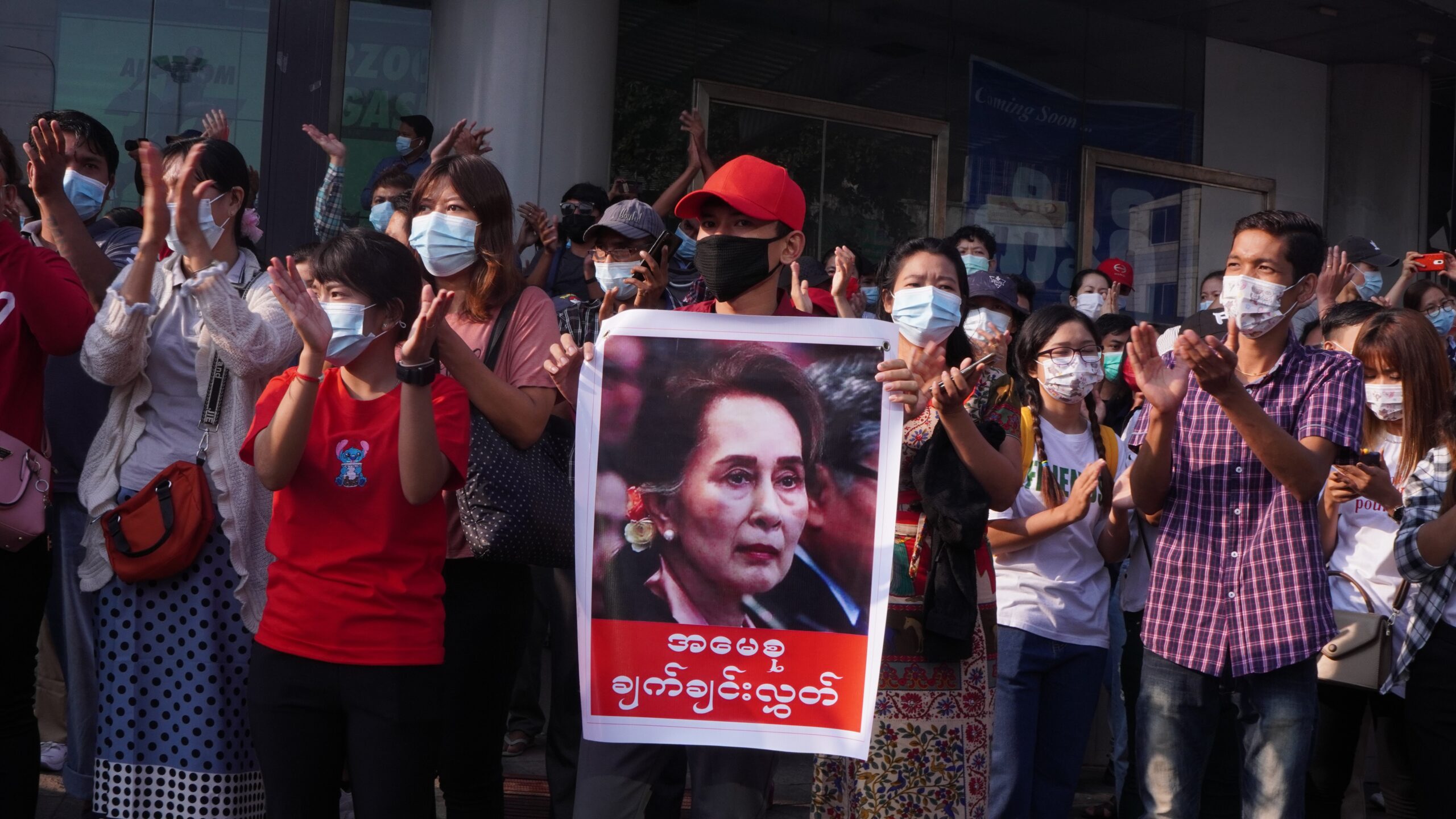 On 1 February last year, the military seized power over Burma by overturning the election results and detaining State Counsellor Aung San Suu Kyi. The military is still controlling power by force and uses brutal violence against human rights defenders, civil society groups, and journalists in order to silence all forms of protest and dissent. More than 1,500 people have been killed by the military and over 8,000 people have been arrested.
During the November 2020 elections in Burma, the National League for Democracy led by Aung San Suu Kyi, won a landslide victory. This triggered a reaction from the military, which claimed that there had been widespread election fraud. This claim, however, was turned down by the election commission. On 1 February, as the parliament was scheduled to hold its first session since the elections, the military launched a coup and took control over the country.
The coup prompted mass protests and more than 1,500 people have been killed by the military. Over 8,000 people have been arrested in the harsh crackdowns. In a series of charges, Aung San Suu Kyi has been sentenced to several years in prison. Most recently, five new corruption charges against her were announced and in all she faces up to 164 years in jail.
Despite the military's brutal response, people have come together to fight the dictatorship. Nationwide protests, boycotts, strikes, and coordinated civil disobedience movements have taken place. Journalists across the country have continued their work despite severe attacks by the military.
Press Freedom Hit Hard
A new report by our partner organisation Athan looks at how the military coup has affected journalists' work and press freedom in the country. Throughout the country's history, military coups have led to severe attacks on press freedom and the 2021 coup is no exception.
Since the launch of the coup, 141 journalists have been arrested and 13 have been sentenced to prison. On 10 December, photojournalists Ko Soe Naing and Ko Zaw Tun were arrested while taking photos of a nationwide silent strike. Ko Soe Naing was tortured to death at the interrogation centre four days later. Just a couple of weeks after that, editor of the Federal Journal, A Sai Kay (Aka) Sai Win Aung, was shot dead by the military in Lay Kay Kaw.
According to Athan, the attacks on press freedom since the 2021 military coup have been the worst the country has seen. In addition to the murders and arrests of journalists, nine news outlets have had their licenses suspended and many journalists have suffered from raids, inspections, and threats by the military. Athan stresses the importance of supporting independent media in the country:
"Journalists and news media require continuous support to sustain local media and its journalists in order to secure journalists' careers and their safety, and to enable an environment for journalistic professionals and the industry," says a representative from Athan about the report.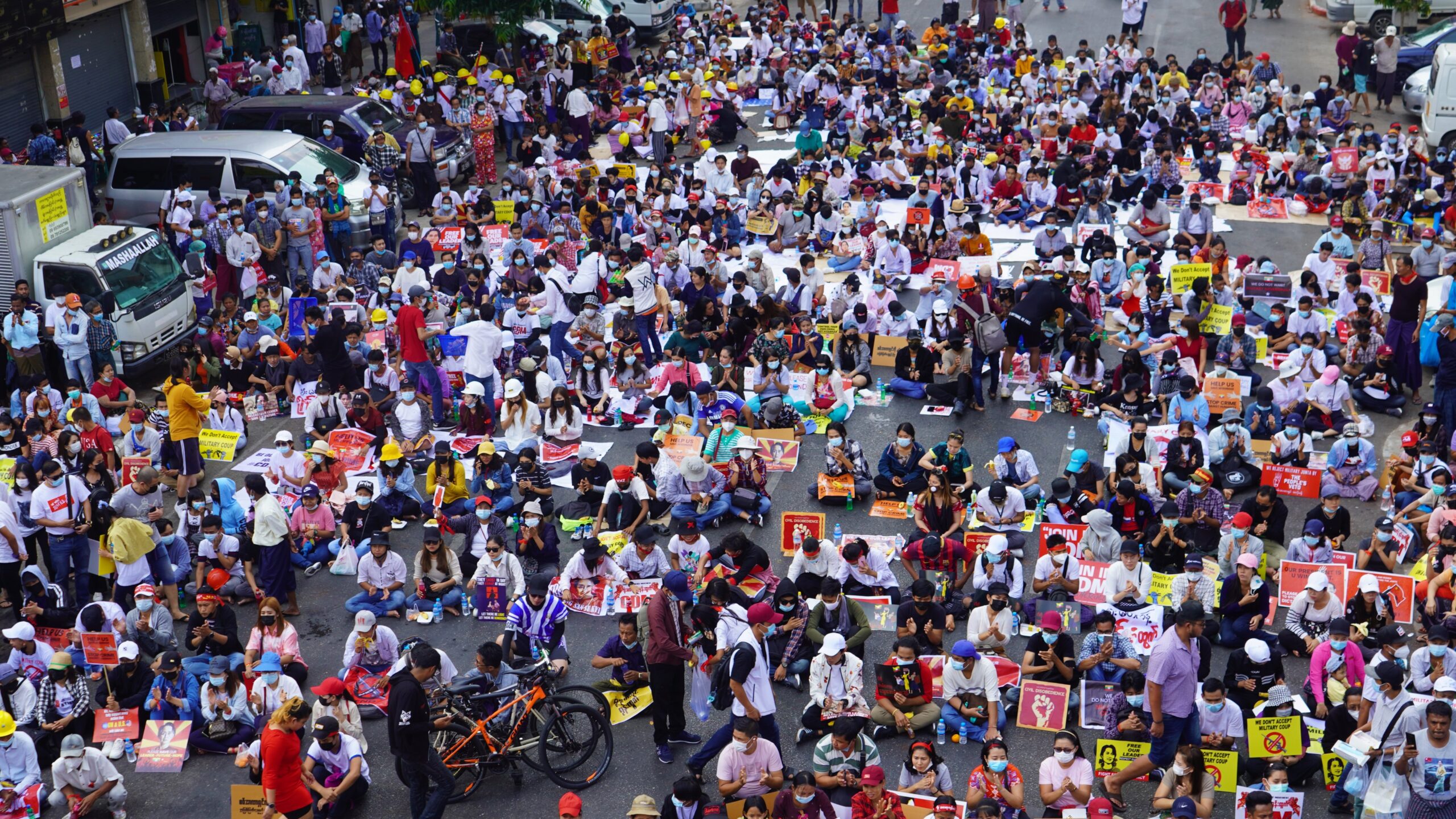 What we do
Civil Rights Defenders continue to monitor the situation in the country. This is being done in close cooperation with Burmese partner organisations.
We are also working with partners in advocacy, to let the international community know what is happening in Burma, and to support the efforts to reinstate democracy.
Civil Rights Defenders has been providing flexible and emergency funds to human rights defenders and activists that improve their security. Since the coup, a total of 417 Burmese activists and human rights defenders have received support from Civil Rights Defenders emergency fund. In Burma, most of the support has been to provide safe accommodation for human rights defenders. We have also offered secured office spaces and communication tools for human rights defenders on the ground. The need for assistance is extensive.