Serbia Must Confront Glorification of War Criminals and Respect Freedom of Assembly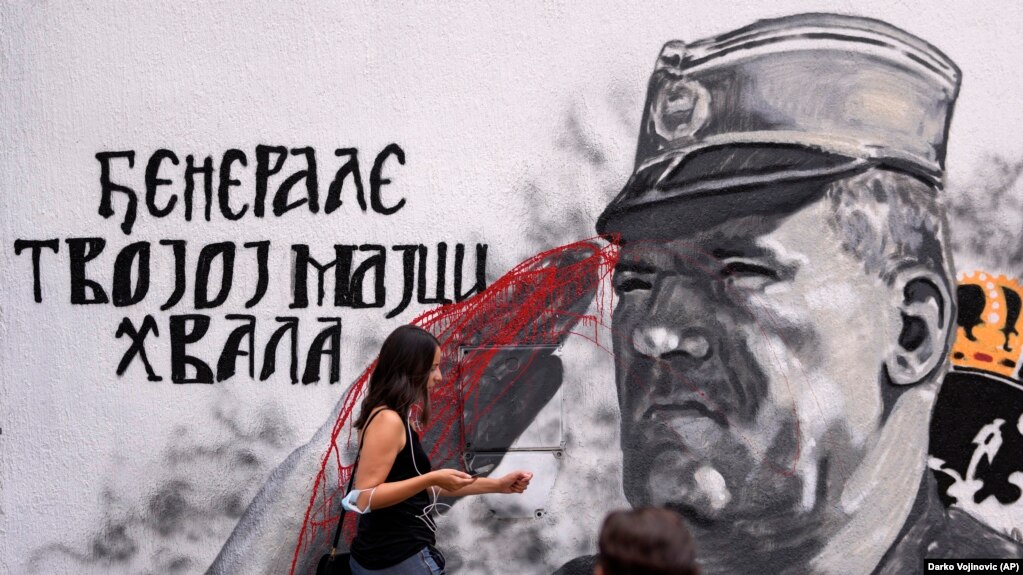 Civil Rights Defenders calls upon Serbia's authorities to not obstruct Dealing with the Past efforts and respect the right to freedom of assembly, following the banning of a planned action by human rights activists to remove a mural of a war criminal in central Belgrade.
Last week, our partner, the Youth Initiative for Human Rights in Serbia, announced a civic action, inviting citizens and activists to join them in removing a mural of war criminal Ratko Mladic, in the centre of Belgrade, on November 9th, marking the Day of Remembering Victims of Fascism.
Following a series of online threats that ensued against our partners, on November 5th, Serbia's Ministry of Interior announced that it was banning the action, on grounds that there was a "high risks of physical altercations" with groups who opposed it. Rather than investigating and taking action against these threats, the government has resulted in restricting human rights and not confronting the glorification of war criminals.
Civil Rights Defenders Director for Europe and MENA, Goran Miletic, announced that "by restricting the right to peaceful assembly, Serbia's authorities are siding with those who incite ethnic hatred, rather than with those who are committed to reconciliation efforts in the region."
Serbia must not prevent human rights activist from carrying out peaceful actions and ensure their protection from online threats and abuse. It must also fully commit to Dealing with the Past initiatives by encouraging a society where convicted war criminals are condemned, not glorified.