Tunisia to Immediately Investigate Brutal Attack of LGBTI+ Organisation Director, Badr Baabou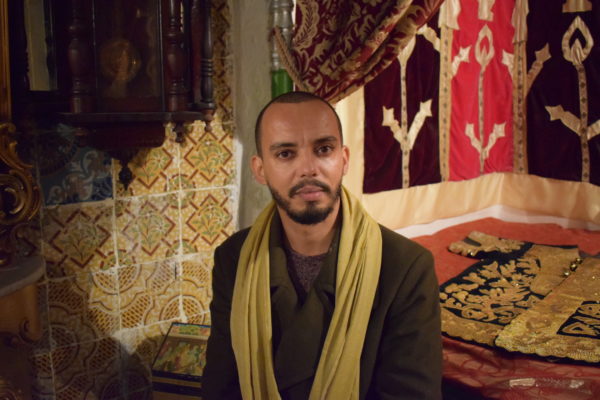 Civil Rights Defenders calls on Tunisia's authorities to immediately investigate and punish the perpetrators of the brutal attack against Badr Baabou, Director of LGBTI+ rights group, Damj.
On the night of 21 of October, Baabou, the Director of Damj Association of Justice and Equality, was violently assaulted by two security officers while returning home. Baabou was stripped of his belongings, including his wallet, documents of identification, cellphone as well as his work computer, which contains confidential materials related to complaints filed through Damj on behalf of LGBTI+ persons attacked by security forces. Repeated and aggressive punches and kicks on Baabou's body resulted in a concussion and serious injuries to the neck, ribs and face. Officers cursed him for defending LGBTI+ rights while beating him, clearly suggesting this was a hate-motivated attack.
This assault against Baabou is only one incident in a mounting series of attacks targeting LGBTI+ activists by Tunisian security forces. Recent examples show that authorities have increasingly been targeting LGBTI+ activists, including through arbitrary arrests, beatings, death and rape threats, harassments, denial to access to justice, as well as restrictions on their freedoms of expression and assembly. In March 2021, Rania Amdouni, who is also a member of Damj, was sentenced to six months in prison for screaming outside a police station after she was denied the right to register her complaint relating to repeated harassment by police officers. Meanwhile on 26 October, the President of Shams, another major LGBTI+ rights organization in Tunisia, was sentenced to one year in prison for a Facebook post deemed blasphemous.
Civil Rights Defenders is alarmed by the brutal attack against Baabou and the repeated assaults against LGBTI+ activists in Tunisia. This growing trend signals the authorities indifference to take effective measures in preventing the occurrence of such attacks, which consequently, emboldens future perpetrators to commit further attacks against human rights defenders in the country.
We urge authorities to bring the perpetrators of Baabou's attack to account and ensure the protection of human rights defenders against any violence, threats, retaliation, adverse discrimination, pressure or any other arbitrary action as a consequence of the legitimate exercise of their rights guaranteed by the constitution and relevant international conventions.