Belgrade Pride put Pressure on the Serbian Government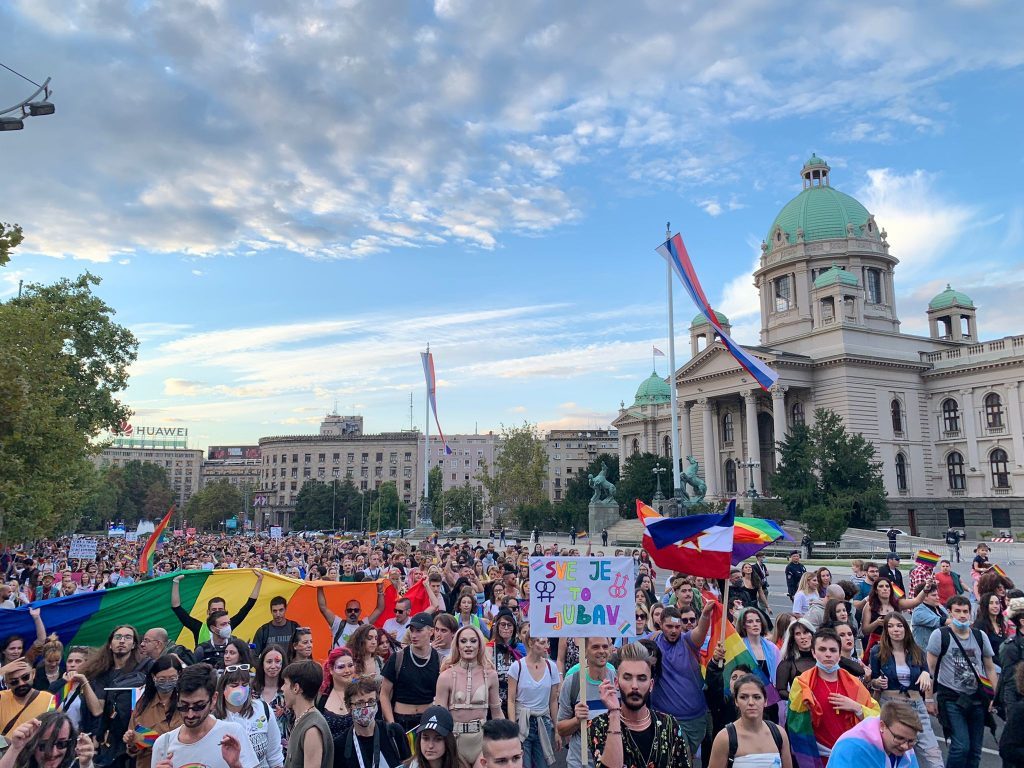 Civil Rights Defenders co-organised Belgrade Pride, held on 18 September in the Serbian capital. The central theme for this year was the right to same-sex unions. "We are demanding that the Serbian government adopt a law allowing same-sex partnerships before Europride 2022," said Goran Miletić Director for Europe and MENA and member of Belgrade Pride organising board. 
Belgrade Pride was held on 18 September, and this year the parade attracted around 1000 people. The slogan for this year's Pride was "Love is Law," in reference to efforts by LGBTI+ activists and organisations to adopt the Law on Same-Sex Unions in Serbia. Goran Miletić, head of the Europe and MENA Department at Civil Rights Defenders, was there to speak at that Saturday's march.
"We have been fighting for this Law on Same-Sex for the past 20 years. While progress has been noted recently, the drafting and adoption stages, in particular, have been far too slow. We demand that by the next Pride, Euro Pride 2022, which will be held outside the EEA for the first time ever, the government adopts this legislation, without further delays."
Next year, Europride, Europe's largest Pride event, will take place in the city. There are high hopes that this will put pressure on the government.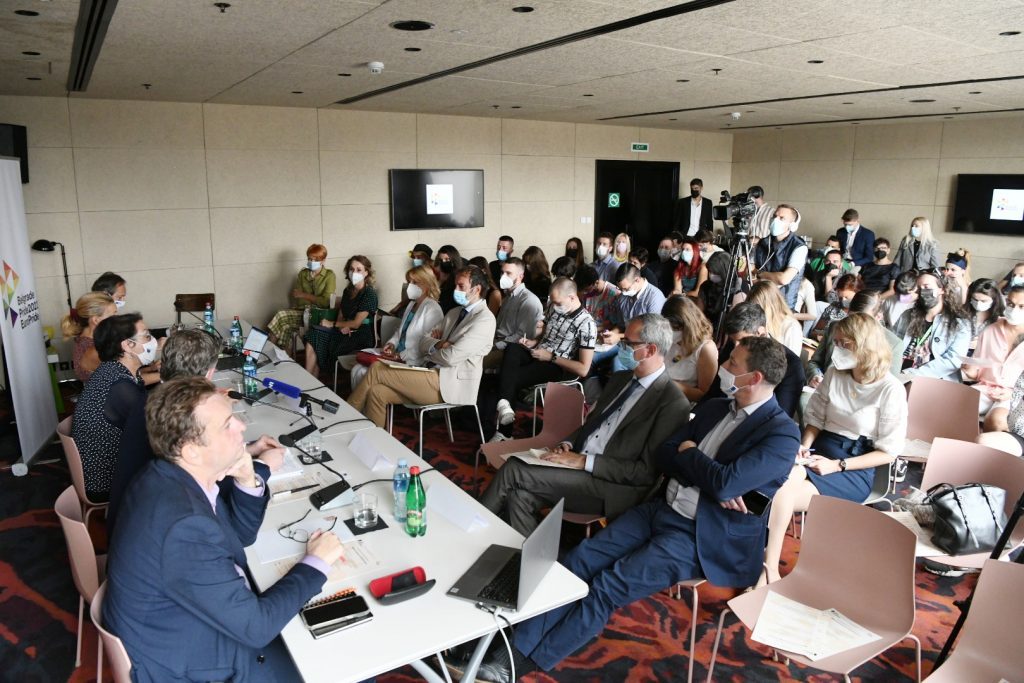 Positive signals from the government
As part of Pride Week, Civil Rights Defenders organised an international conference on human rights on 16 September. The collective representatives of the government, international institutions, and human rights organisations for a discussion on LGBTI+ inclusion efforts in Serbia, and beyond. The conference was attended by Serbia's Minister for Human and Minority Rights and Social Dialogue, Gordana Čomić.
"It's not a question of if the Law on Same-Sex Union is adopted, but when," Gordana Čomić said at the meeting.
According to a survey published earlier this year, most citizens in Serbia support the right to same-sex partnerships.
On 17 September, the Pride Forum was also held, which discussed, among other things, the challenges for Pride organisations across Europe.