Belgrade Pride on September 18, Prelude to EuroPride in 2022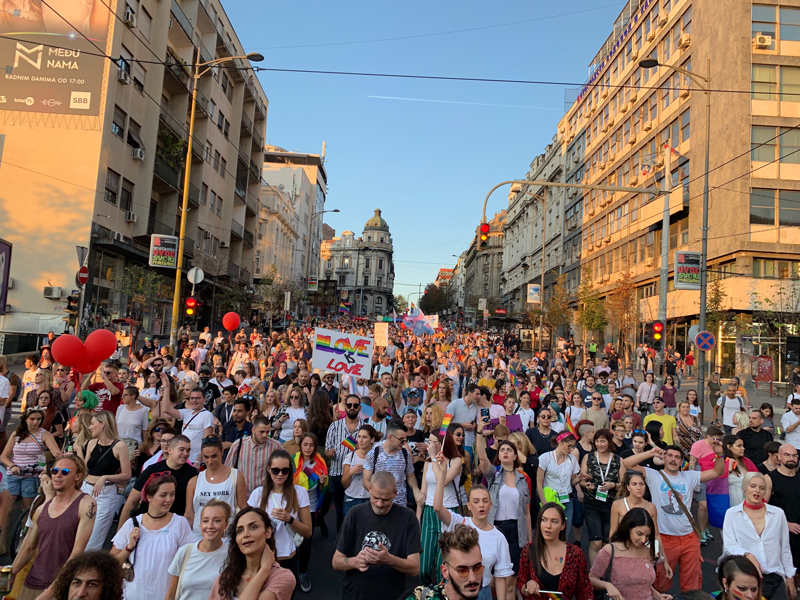 Belgrade Pride will be held on Saturday 18th September in the Serbian capital, which will serve as a prelude for organisers preparing to host Europe's biggest Pride event next year.
The slogan for this year's Pride is "Love is Law," in reference to efforts by LGBTI+ activists and organisations to adopt the Law on Same Sex Unions in Serbia. Negotiations on such legislation with the government have stalled in recent weeks and Pride will be an opportunity to once again raise awareness for this pressing matter.
As part of Pride Week, which began on Sunday (12 September) and concludes with Saturday's Pride march, Civil Rights Defenders will be organising two events:
Effective Inclusion of LGBTI+ Persons
Thursday 16 September, 09h30 (Mama Shelter, Belgrade)
International human rights conference bringing together representatives of the government, international institutions, and human rights organisations in a discussion on LGBTI+ inclusion efforts in Serbia, and beyond.
Belgrade Pride Forum 2021
Friday 17 September, 10h (Impact Hub, Belgrade)
Annual event discussing challenges and celebrating achievements of Pride organisations across Europe, followed by the premiere screening of 'Welcome to Chechnya' film.
A full programme for Pride Week can be found here.
Saturday's Pride march begins at 16h30 at Manjez park in Belgrade. If journalists are interested in reporting from Pride, they should send their details to press@parada.rs to obtain accreditation.