"Today, in the place where I am based now, we can continue working"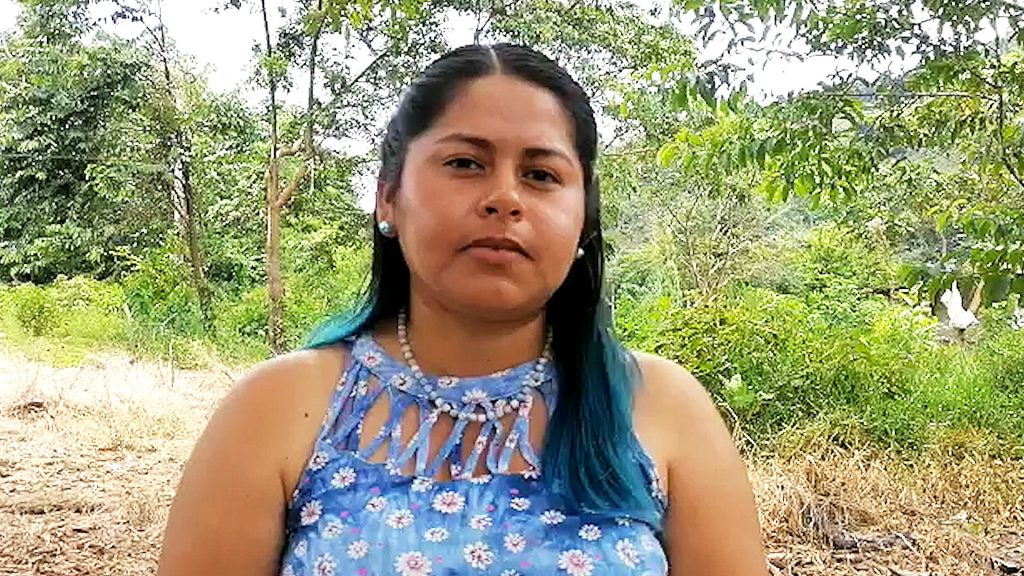 Colombia is the deadliest country in the world for human rights defenders. Of the more than 330 human rights defenders murdered around the world last year, 169 came from Colombia and most of them from the Colombian Amazon. For fighting for peace and equality, Yuly Paola Artunduaga has received threats to her life several times. Last year, she was one of the 730 human rights defenders who received support from the Emergency Fund.
Yuly Paola Artunduaga works for the human rights organisation MEROS. Currently, she is one of the representatives of the Women's Special Instance for Gender – a consultive mechanism, created after the signing of the Peace Agreement between insurgencies and the national government, aimed at guaranteeing the implementation of the agreement with a gender and intersectional perspective. She fights for women's rights, especially in rural areas in the Colombian Andean Amazon region, and for what was promised in the 2016 Peace Agreement to become a reality.
"My human rights activism has mostly been carried out with the rural women in the Colombian Amazon, where, besides drug trafficking, different types of violence have taken place for different reasons . This is why we women firmly bet on the implementation of peace, something that has cost us threats, displacements, intimidation and forced disappearances."

– Yuly Paola Artunduaga
When the peace agreement was concluded, many in the region hoped that the deadly violence would end and the problems with the drug trade would finally come to an end. But the implementation of the agreement is extremely slow, and in the meantime, new armed groups have established themselves in the area. These groups see the changes that Paola and others are fighting for as a threat to their interests.
Last year, several of Paola's colleagues disappeared or were murdered. Several death threats were made against her family and other colleagues. Due to the acute danger, Paola and her family had to be moved quickly to a safe place.
"To suddenly be forced to flee, and leave everything you have, makes you mentally broken. But thanks to the support of Civil Rights Defenders, I was able to continue my work from a new location without having to worry about my family's safety", says Paola.
Emergency Fund
Read more about the Emergency Fund here.
Read more about temporary relocations here.