Burmese Military Must Immediately Stop Killing Peaceful Protesters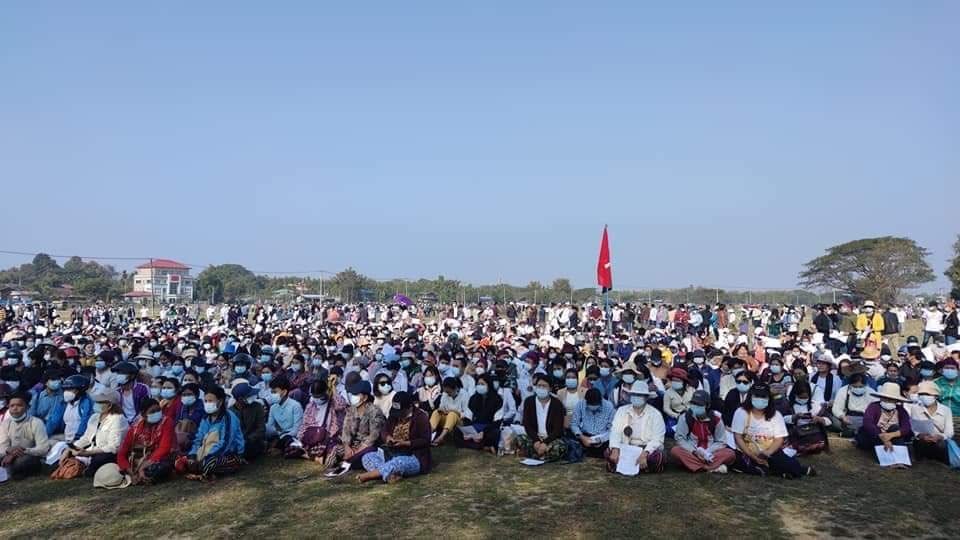 On 8 March, an additional three protesters were killed in Myitkyina and Pyapon when the Burmese military opened fire on peaceful demonstrations. Approximately 90 protesters were arbitrarily detained, and many were injured. Civil Rights Defenders strongly condemns these violent actions and calls on the Burmese military to immediately stop killing and arresting unarmed and peaceful protesters.
Since the nationwide protests began after the military coup on 1 February, more than 60 peaceful protesters have lost their lives in connection with demonstrations. As of yesterday, 10 March, at least 2008 individuals have been arrested, charged, or sentenced since the coup began, according to the Assistance Association for Political Prisoners. Additionally, more than 1 100 people are still in detention or have outstanding warrants.
Many activists, protest leaders, and opposition figures have been detained at night and without any warrant for their arrest. There are reports of detainees who have been tortured to death. One of them was U Khin Maung Latt, a National League for Democracy (NLD) ward chairman from the Pabedan township, Yangon. He was detained by the police on 6 March and died in custody. Another one was Thein Lwin, a civilian protester who was arrested by police on February 28 in Muse, Shan State. He died while in detention and his body was returned to his family on 5 March.
The military has frequently used smoke bombs, teargas, rubber bullets, and live ammunition to disperse the protests. Peacefully protesting civilians have systematically been publicly attacked, arrested, beaten, and killed. During the protests, the security forces have also attacked Red Cross volunteers, other rescue workers, and humanitarian services who have been providing treatment to wounded anti-coup protesters.
Civil Rights Defenders strongly condemns the violent and inhumane actions by the Burmese security forces. The Burmese military must immediately stop attacking, killing, and arresting unarmed and peaceful protesters.
We support the people of Burma who are taking immense risks when taking to the streets to claim their rights and protest against the military coup.
The UN Special Rapporteur on the Human Rights Situation in Myanmar recently released a statement calling on the UN Security Council to assess the situation and take strong action against the military, including a global arms embargo, sanctions against businesses owned by the junta and their associates, and a referral to the International Criminal Court (ICC) to investigate and possibly prosecute crimes that have occurred over several years.
We encourage the international community to pay close attention to the situation in Burma and continue calling for justice and accountability.
---
Also read: Burmese activists refuse to stay silent: "End the military dictatorship".