Grave Human Rights Violations in Tigray Must be Investigated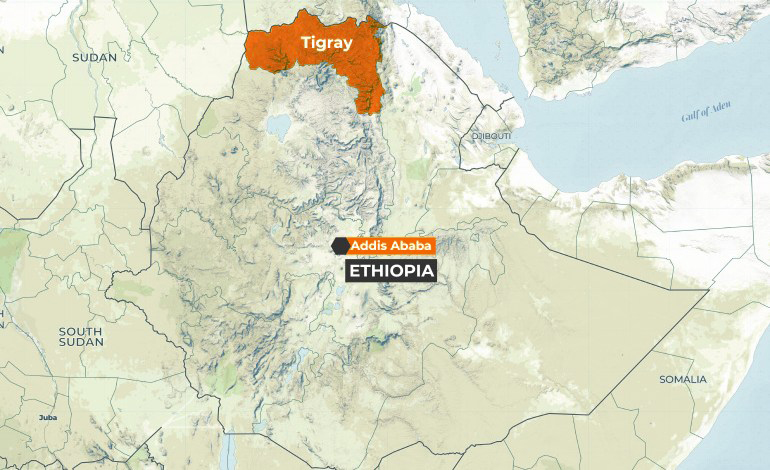 Civil Rights Defenders is alarmed by the grave human rights violations that have occurred during the war in Tigray, Ethiopia's northernmost region. The devastating number of confirmed cases of sexual and gender-based violence adds another layer of urgency to the crisis in the region. We urge the federal government of Ethiopia to immediately facilitate independent investigations that involve experts on sexual and gender-based violence to ensure proper scrutiny and accountability. Independent local and international organisations, as well as the media, must be allowed access to the conflict-affected areas.
On 4 November 2020, a military confrontation flared up between the federal military and forces loyal to the Tigray People's Liberation Front (TPLF) that has been governing the region. The federal government claimed that the war ended with the control of Mekelle, the capital city of Tigray, at the end of November 2020. Following that, an interim administration was set up in the region and work has been underway to reinstate institutions providing public services and local administration in the region.
More than 60,000 people have fled to refugee camps in bordering Sudan, and the region is currently affected by a large humanitarian crisis. Aid agencies estimate that between 2.5 and 3 million people are in need of emergency food assistance. Hospitals and health centres in the region are either working at very limited capacity or not operating at all. There is not enough supply of basic services such as electricity, water, and medication in the region to support civilians.
Humanitarian aid is yet to reach all those in dire need, especially in areas far from main roads and cities in Tigray. Humanitarian access has been a critical challenge for aid agencies though improvements have been reported in recent days. Ongoing skirmishes in some parts of the Tigray region still keep several areas totally inaccessible.
During the war, both internet and phone lines were disrupted or totally disconnected. The extent of human rights violations that occurred during this time remains largely unknown. As some connectivity was restored, cases of grave human rights violations were, and continue to be, reported from the region to the outside world. Among the devastating accounts of abuses, a large number of sexual and gender-based violence cases have been recorded and confirmed. Rape and other forms of sexual violence can constitute war crimes or crimes against humanity in the context of conflict.
While the efforts made by the Ministry of Women, Youth and Children, along with the Federal Attorney General's office, to send a task force into the region and set up psychosocial support to survivors are commendable, there is a need for an independent investigation that can ensure accountability. An investigation as such would put trust in the process and is the best way to bring justice to the survivors. An investigation that leads to accountability in the form of criminal and/or civil justice should be conducted by an independent team and the government has a responsibility to collaborate.
Additionally, Civil Rights Defenders urges the federal government and other parties to immediately provide for sexual and reproductive health needs of the survivors. An assessment on the urgent needs of survivors should be made to provide all necessary support, including post-traumatic care. 
Local human rights defenders, especially women human rights defenders, should be granted full access to the region to document human rights violations, make assessments, and bring forward recommendations on actions to be undertaken to ensure the protection of human rights in all humanitarian aid and governance in the region.
The international community should continue to follow up on the developments in the country and engage in dialogue with the federal government to respond to these urgent needs.