Human Rights Hackathon 'EqualiTECH 2020'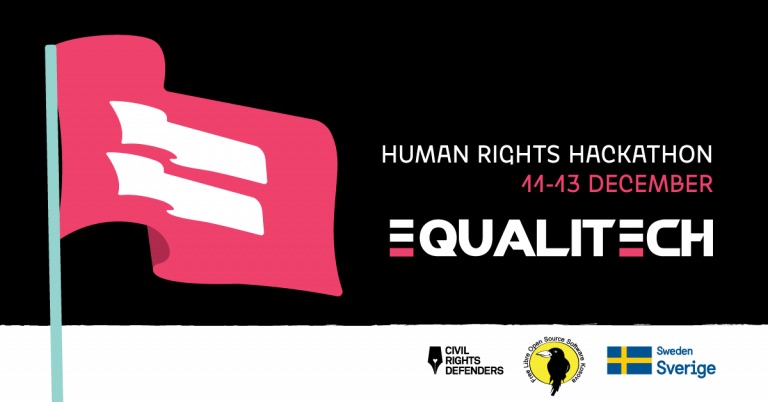 Are you programmer, designer or IT professional with an interest in human rights? Do you and your team have what it takes to unlock the endless digital possibilities in fighting inequality and injustice in the Western Balkans? Civil Rights Defenders and FLOSSK are organizing the second regional hackathon, EqualiTECH 2020, on 11-13 December.
EqualiTECH is a regional hackathon held in order to use the technological potential of young people in the Western Balkans for the fight against injustice and inequality. The hackathon will be held online and is open to all participants aged 18-35 from the Western Balkans countries.
EqualiTECH 2020 challenges are:
Access to legal services for marginalized communities;
Identifying friendly places for minority groups;
Identifying the challenges that human rights organizations are facing with access to justice during the COVID-19 pandemic;
Addressing access to information during the COVID-19 pandemic.
Two teams with the winning solutions will be cash awarded:
First Place – 2,500€
Second Place – 1,500€
During EqualiTECH, participants will have a full weekend to think of and discuss innovative tools that will ease the work of human rights activists and marginalized society. Participants will be mentored by professionals in the fields of human rights, technology and entrepreneurship. After the hackathon, the two winning groups will continue working for 6 weeks to finalize their creations.
The deadline for applications is 6 December.
For more info please click here, or to submit your application.