Military Tensions in Northern Ethiopia Must be Deescalated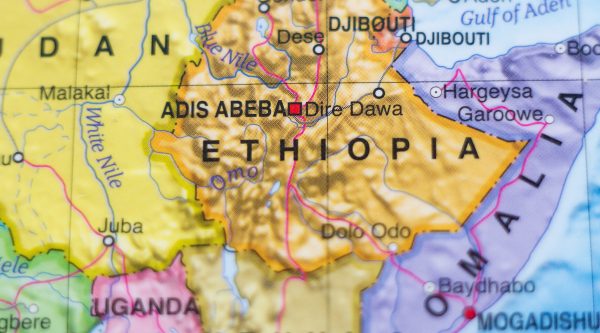 Civil Rights Defenders is deeply concerned about the escalating tensions and military confrontation in Ethiopia's northern region of Tigray. These worrying developments increase the risks for grave human rights violations and reversal of the reform process. It can further pose a threat to peace and stability in the entire country. We urge all sides to immediately do their utmost to deescalate the tensions and seek peaceful ways to resolve the conflict. Both government authorities and non-state actors must set the safety and security of civilians as a clear priority.
On 4 November, a military confrontation flared up between the federal military and forces of the Tigray region. This is the latest example of continuous tensions and conflicts that Ethiopia has seen after the reform initiative was introduced in 2018. Lately, the country has been engulfed in a spate of targeted killings, attacks against minorities, and an intermittent lack of civilian security. The recent events have led to a lack of respect for, and an increase of violations against, fundamental human rights.
Political tensions and violent confrontations create an environment where citizens' human rights can be violated, and where democratic transition is hindered. The current situation, if not deescalated immediately, shatters the hopes of genuine political reform and can reverse all efforts to improve the country's human rights record.
Accurate and timely information is indispensable in ensuring public safety and security. The recent shutdown of phone lines and the internet in the Tigray region is deeply concerning as this restricts access to information. This is especially important for journalists who conduct independent investigations and reporting. Therefore, we ask the federal government to restore means of communication in Tigray region.
The state of emergency, which was enacted in the Tigray region on 4 November, is posing severe restrictions on human rights. Civil Rights Defenders reminds the federal government that these should be limited, necessary, and proportional to the current situation. We urge the federal government to limit the very wide power provided in the announced state of emergency. We also urge the federal government to caution the importance of human rights standards to all parties responsible for enforcing the state of emergency.
We call upon all actors in the country to pressure the conflicting parties to come to the negotiating table and refrain from taking actions that risk exacerbating the situation further.
The international community should continue to pay close attention to the evolving situation in Ethiopia. It is important to support stakeholders to facilitate multiple platforms for dialogue in order to settle dangerous differences and support a continued democratic transition.