Solidarity with Albanian Citizens and Activists Protesting Illegal Demolition of National Theatre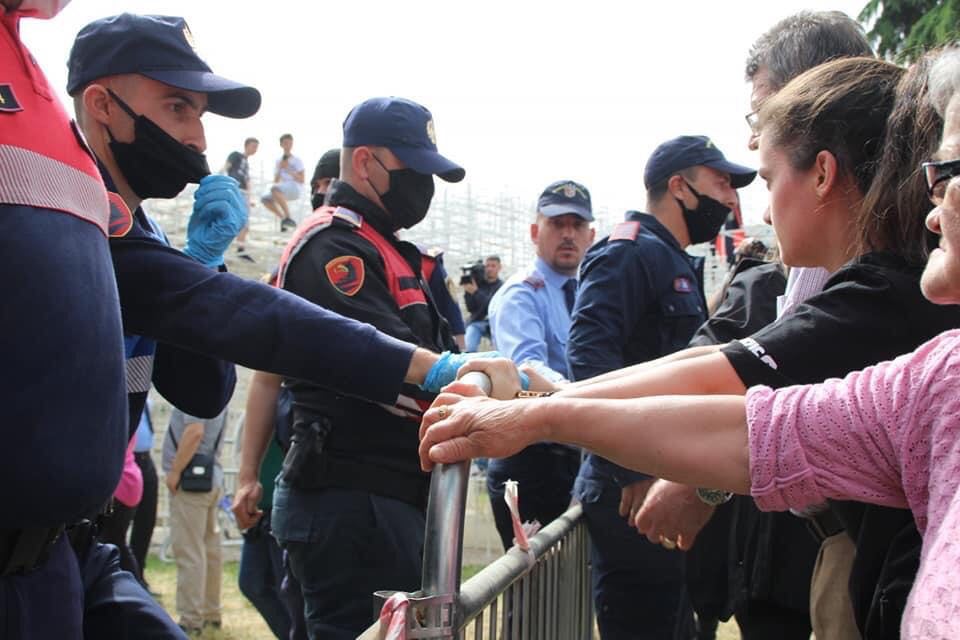 In the early hours of this morning, Albanian authorities took the appalling decision to demolish the National Theatre, which has been a divisive and controversial issue in recent years. Under the cover of darkness and harsh curfew measures, the move by the Albanian government represents a clear abuse of the rule of law and trust vested by civil society organisations and activists.
After almost three years of active resistance by local activists and artists, the National Theatre of Albania was demolished on Sunday (May 17) around 4:30 am local time. The landmark building became a topic of heated debate after the municipality of Tirana announced plans to construct a new theatre and commercial towers on its premise. Last year it was named among Europe's top 7 most endangered sites in 2020, by heritage protection organisation Europa Nostra.
The country is under a state of natural disaster until June 23, with curfews and restrictions on freedoms in place for over two months. Despite this, the demolition provoked the protest of several hundred, while dozens of citizens, activists and one journalist were detained and are in police custody.
Earlier this week a government decision was taken to pass the property rights of the National Theatre to the municipality of Tirana. Following this decision, the municipality council decided to proceed with the demolition. Albania's President Meta filed a request to the Constitutional court claiming the passing of property and the demolition order were unconstitutional. However, the government did not wait for the decision of the Constitutional court which, it should be noted, is not fully functional due to recent justice reform. At the moment the Constitutional court has only four out of nine members, meaning it cannot hold plenary sittings, for which at least six judges are required.
Sensing this loophole, instead of engaging the citizens in a constructive dialogue to address their legitimate grievances, the Albanian government proceeded with its destructive plans, and in doing so, have shown complete disregard for the rule of law, democratic principles, as well as the ongoing health concerns.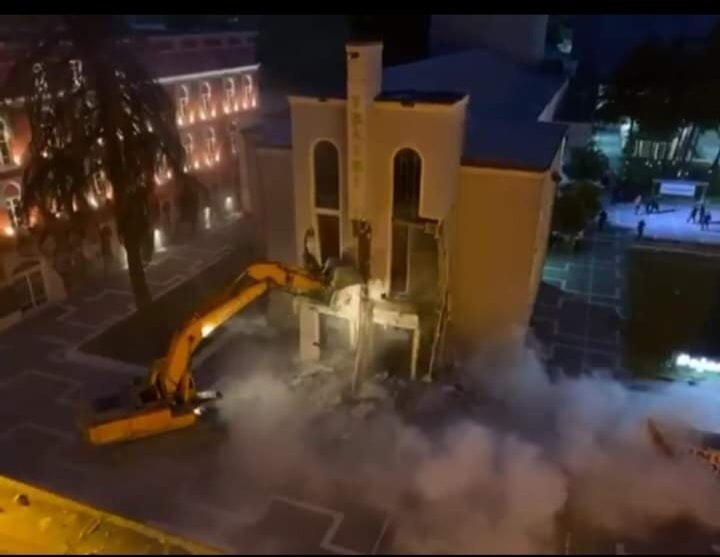 We stand in solidarity with partners in Albania, and join them, the EU mission in Albania and several MEPs in condemning the government's move and demand respect of the very basic democratic principles and human rights. Further, we call upon the relevant authorities to immediately release all peaceful protestors who have been detained for exercising their rights of peaceful assembly and freedom of expression against the illegal demolition.