Serbia to Respect Human Rights Obligations During COVID-19 State of Emergency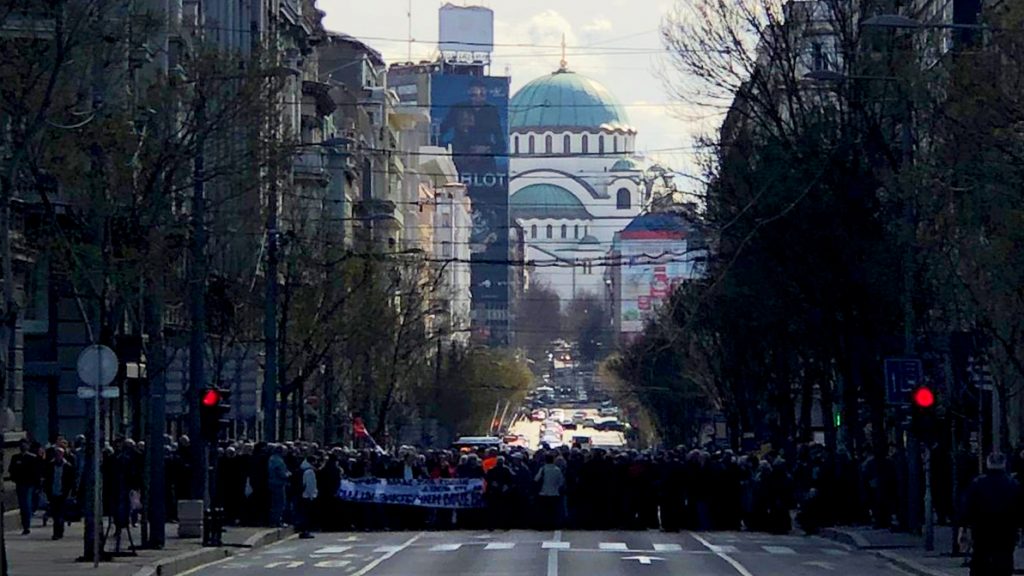 Civil Rights Defenders calls upon Serbia's authorities to respect its human rights obligations during the state of emergency declared in light of the COVID-19 outbreak. While we recognise the need for strict measures to prevent the further spread of the virus, such as limiting the freedom of movement or assembly, a number of concerning trends have emerged that signal the right to freedom of expression could also be infringed.
On Sunday evening, Serbia's president effectively by-passed the national assembly to declare the state of emergency, giving him sweeping powers to limit numerous human and minority rights as co-signatory to the government decree. According to the constitution, when restricting human and minority rights, state bodies are "obliged to consider the substance of the restricted right…its purpose and possibility to achieve the purpose of the restriction with less restrictive means."
Immediately after his address, however, a reporter from a state-run news agency asked if the government had means of combatting 'fake news' on social media. This was followed by several pro-government figures and media outlets openly floating the idea of harsh social media crackdowns – even the temporary banning of Twitter, Facebook and Youtube.
So far the government has called for harsh sentences – up to 3 years imprisonment – for those who breach quarantine and self-isolation rules. However, with no clear scope of future human rights derogations, there are growing fears that the government will use the pandemic to restrict the right to freedom of expression.
Civil Rights Defenders' Director for Europe, Goran Miletic said "while we appreciate that such unprecedented challenges from the COVID-19 outbreak demand a decisive response from authorities, this must not constitute an abuse of power. We will continue to closely monitor the situation and call upon the government to refrain from violating human rights to further its own gains."  
The last time Serbia was in a State of Emergency was in 2003 following the assassination of Prime Minister Zoran Djindjic; on which occasion the government derogated numerous human rights, including the right to privacy, the right to freedom of movement, the right to freedom of expression and the freedom of media. The overreaching moves were sharply criticised by human rights organisations at the time.  
We Are Watching.
Authoritarian governments must not use the corona pandemic as an excuse to repress human rights or silence critical voices. We are watching you. We will call out human rights violations and hold you accountable. Keep track of the world with us here.
Read more