We Want Change – Maximilienne Ngo Mbe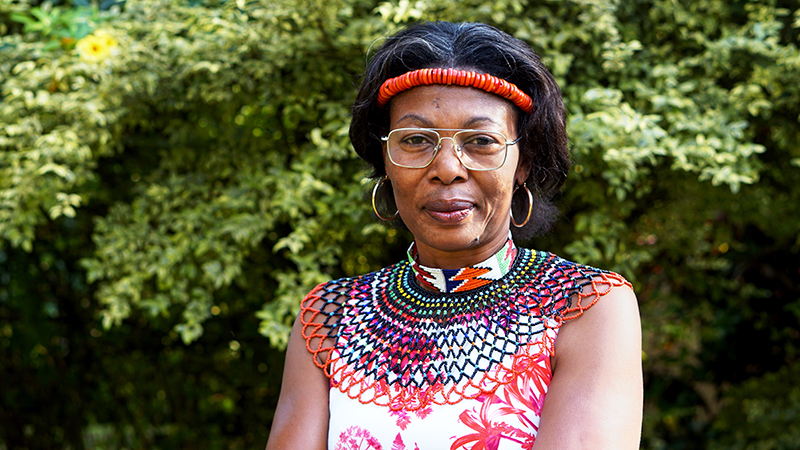 Across the world, women human rights defenders continue to speak up against human rights violations, and to call for justice, peace, and equality – despite facing immense challenges, including sexual harassment and violence, smear campaigns, and defamation. Meet one of many brave women human rights defenders from Africa.
Maximilienne Ngo Mbe is the Executive Director of the Central Africa Human Rights Defenders Network (Réseau des Défenseurs des Droits Humains en Afrique Centrale – REDAC), based in Douala, Cameroon. During her long experience with human rights work, she has faced violence, burglaries, and smear campaigns, but remains determined to continue her work for a better world.
We asked Maximilienne about her work as a woman human rights defender in Central Africa. This is what she told us.
Being a woman human rights defender in Central Africa
"I have been leading REDAC since 2010 and the network covers eight countries in Central Africa. As a woman human rights defender during those ten years, I have faced significant challenges. What has affected me the most is the violence against my children. They have now lived in exile in France for the last seven years.
We have also faced attacks against the REDAC offices. In one year, our office was burgled five times.
And since 2017, we also faced harassment in social media. This has happened to me personally. I have faced insults, such as accusations of being "bought by the westerners."
What would you like to say to other women human rights defenders?
"To all women human rights defenders. Here, I speak with authority; we are the ones who can lead to change when it comes to human rights violations and violence. We are vulnerable, but we have to find the courage. Courage is the only way.
We know our challenges, we are aware of our skills, and we are conscious of our weaknesses. We need to highlight, and use, our skills. We have them, and we have to be united.
What I ask is for other woman human rights defenders to be brave, that they unite, and stand up to all the challenges they may face. We can make the challenges ours and do something about them. Because we want things to change, we want better countries, and we want a better world for all."